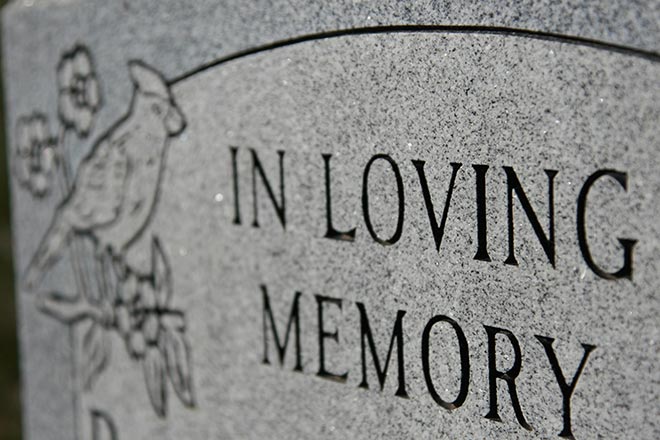 Published
Friday, July 24, 2020
Robert Gene Hopkins
July 19, 1947 - July 10, 2020
Robert Gene Hopkins, age 72, died unexpectedly July 10, 2020, in Dodge City, Kansas. Robert was born July 19, 1947, in Lamar to Everett and Olive Hopkins. He was one of four children (Gloria, Robert, his twin brother Rodney, and Jim) who grew up the family farm five miles south of Towner.
He and Rodney started running tractors at the young age of 7. Later, his Dad let either he or Rodney work for one of the neighbors, but one had to stay home to help him. The wages they earned were split between the two of them. A neighbor and friend Robert especially enjoyed working for was Tom O'Keefe.
He married Marilyn (McMichael) Hopkins June 4, 1966. They have two children, Michael Lynn Hopkins, and Lisa Michele (Hopkins) Ibarra.
Robert attended school in Towner until 1962 when the Towner and Sheridan Lake schools merged to form Plainview School. He graduated from there in 1965. After high school, Robert attended Lamar Community College, where he earned an AA degree in auto mechanics. While in college he worked as a pressman for the Lamar Daily News. His first mechanic job was for Trail Equipment in Lamar.
In 1968 they moved to Alamosa where he worked at Willis Oil truck stop until he found a better job driving a propane truck for Valley Gas.
In 1971 they moved back to Towner. He worked for Kiowa County for a while, then for Plainview School as a Mechanic and bus driver, then again for Kiowa County.
In 1976, he bought his first farm ground and officially became a farmer, which he continued doing until his passing.
In 1980, he became a substitute mailman, which led to a full-time position two years later. He carried the mail for 30 years, retiring in 2010. In the beginning, the mail route was a three days per week route. So, in 1984, he bought a semi to haul grain. He drove the truck every other day and was fortunate to have Larry Tuttle drive the days he couldn't. Larry eventually bought his own truck and they formed a partnership, working together several years and hauling lots of grain for farmers and grain elevators in the area.
His mail route eventually turned into a fulltime route, so he continued to hire semi drivers. He had some he could totally depend on, like Rod Swisher. When he got old enough, son, Michael, became a driver, too. Robert eventually sold his truck and just ran the mail route and farmed.
Robert was fortunate to have Michael come home several years to help with harvest. Starting at a young age, Avery came, too. They always brought lots of fireworks with them. So, Avery's reward for staying out in the heat and dirt was his Dad and Grandpa setting them off when they finished cutting. Two years ago, Avery came by himself and ran a combine.
Robert was a member of the Sheridan Lake Lions Club. He served on the Towner Cemetery Board for six years, was Vice President of the Plainview School Board for four years, and was instrumental in getting the fire station built in Towner, where he served as Chief for several years.
Robert had a love of baseball which started at an early age. During their 1965 undefeated high school season, he hit a homerun in the State Championship game, which he would tell you about anytime you were willing to listen. He helped start up the Plainview Little League program when his kids were small, and he coached several Pee Wee and Little League teams throughout the years. He also coached the Plainview High School baseball team a couple of years while he worked at the school. After they moved back to Towner, he was the pitcher on a fast pitch softball team for many years that played in Cheyenne Wells. Our family spent many evenings watching ballgames.
After his brother, Jim, passed away, Robert helped his family with their farming. Robert covered for Evan while he finished his schooling. He and Evan have farmed together ever since. Evan grew into this big, strong man, which certainly benefited Robert as he got older.
In 2013, Robert and Marilyn bought a second home in Dodge City, Kansas, where daughter Michele lives, and Robert semi-retired. Robert thoroughly enjoyed getting to spend time with his Dodge City grandsons and attending their activities. And you know he gave them all the baseball playing tips he knew.
Robert was the boys' chauffer and confidant; often taking them to school, picking them up after school, getting them to their practices and occasionally giving one of their friends a ride home.
Robert never met a stranger, and he liked being neighborly. One of Michele's friends sent her a text that said, "Your Dad was such a wonderful man. He would give you the shirt off his back, then razz you for being dumb and needing it."
The McMichael family thought so much of Robert, Marilyn figured if they ever divorced, they would choose Robert to become their family member instead of her.
Robert is survived by his wife, Marilyn, of 54 years; two children, Mike (Shawn) Hopkins of Pittsburgh, Pennsyvania, and Michele (Leonel) Ibarra of Dodge City; six grandchildren, Jalen, Cody and Kyler Ibarra, Avery Hopkins, Allison (Laura) Edwards and Chris (Nicole) Edwards; sister, Gloria Donaho; twin brother, Rodney (Linda) Hopkins; brothers-in-law, Dallas and Harold McMichael; sisters-in-law, Shirley Moore (Ken Specht), Sherill (Terry) Hofmeister and Cheri Hopkins; as well as several nieces and nephews.
He was proceeded in death by his parents; brother, James Hopkins; and brothers-in-law, Richard Moore and Robert McMichael; sisters-in-law, Kathleen McMichael and Mary Catherine McMichael.
A Memorial service was held for Robert Hopkins at Peacock Funeral Chapel in Lamar Saturday July 18, 2020. A private interment will take place at a later date at Towner Cemetery.