Image
Image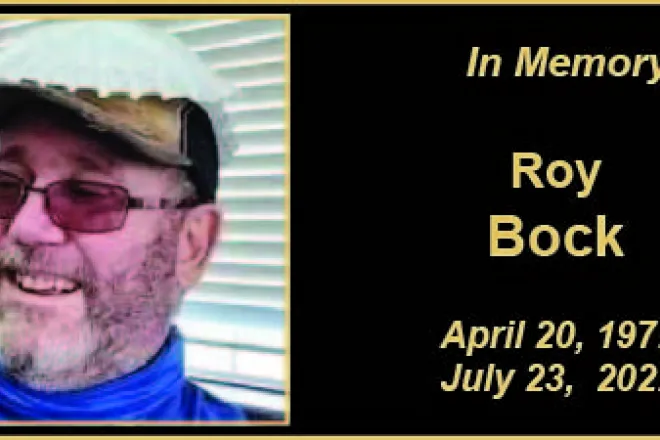 Roy Gay Harold Bock was born April 20, 1972, to Theodore and Donna (Mathews) Bock.  
July 23, 2022, the lives of Roy and his ex-wife, Loretta, were tragically taken; along with his step-granddaughter, Kiesha Graeff, July 29, 2022.
Roy was born in Honolulu, Hawaii, where his father was stationed while serving in the United States Army.  After Roy's father retired, the family moved to Donna's hometown, Las Animas.  Roy attended school and graduated from Las Animas High School.  After graduation, Roy began his career as a truck driver and continued driving until he became disabled.
Roy is survived by his brother, Scott (Miranda Whitlow) Bock; stepson, Landyn Dudley; step grandson, Jamal Graeff; nephews, Tyler Bock and Austin Bock, all of Lamar; and many aunts, uncles, other relatives, and a host of friends.
He was preceded in death by his parents, Theodore and Donna Bock; ex-wife, Loretta Rhoades; and step-granddaughter, Kiesha Graeff.
Services for Roy Bock will be held later. Per family's request, cremation has taken place and there will be no visitation.
Memorial contributions may be made to Valley Memorial Funeral Chapel, P.O. Box 950, Lamar, Colorado 81052.
Arrangements are under the direction of Valley Memorial Funeral Chapel.