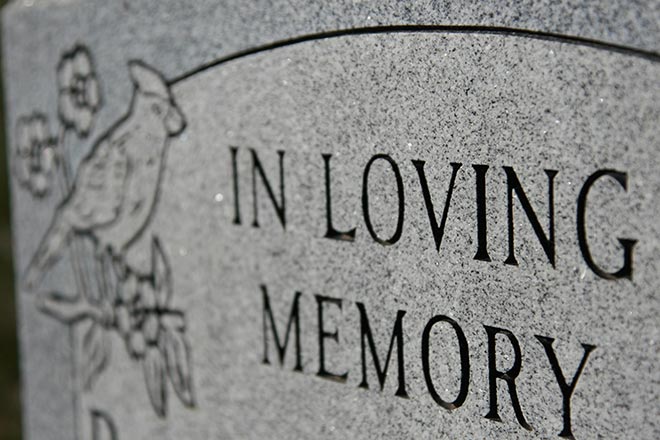 Published
Saturday, September 21, 2019
Ruthanna Jacobs
November 23, 1929 - September 12, 2019
Loved by family and friends, Ruthanna Jacobs died peacefully and comfortably under the compassionate care of Kiowa County Hospital District Extended Care Unit in Eads September 12, 2019.
Ruthanna was born November 23, 1929, on the family farm to John and Elsie (Neiman) Jacobs. She grew up on the farm located in the Prairie Queen Community and attended the South Star School located only half a mile away, where she graduated eighth grade. Then she attended Kit Carson High School, which she graduated from as valedictorian in 1947 and went on to graduate from Colorado University in 1952.
For over twenty years, Ruthanna taught school in many different locations, such as in Climax, Black Forest, Derby, Mount Pearl, Plainview and Kit Carson. She also taught in Military Dependent Schools overseas. At one time Ruthanna, was also Superintendent of Kiowa County Schools.
In 1963, she gave up her career to come home to care for her invalid mother. Ruthanna started Kiddie Carrol Daycare and Preschool, where she taught many of the Eads Community children (almost three generations). One interesting fact is the Eads High School Class of 2007 dedicated their yearbook to Ruthanna, and she was named Grand Marshall for their homecoming parade as she had cared for the majority of the class in her daycare and preschool.
In her "retirement" Ruthanna explored genealogy and local history. She worked on and had published a book on the family ancestors called the Neiman Family Heritage. The book was published with her own money and she gave books to her sisters, brothers, and nieces and nephews. Ruthanna was curator of Kiowa County Museum and active in the Kiowa County Historical Society.
In 2003, Ruthanna was honored to be named Fair Parade Marshall as Citizen of the Year. She also enjoyed playing scrabble, other card games, bowling, skiing, watching baseball games, knitting and spending time on her computer.
Ruthanna was a prolific writer, so we'll let her tell part of her story in her own words:
"From early days I was an explorer. Perhaps Mother knew that she had a changeling child. I mapped the yard and knew every nook and cranny of the barns and granary. At age ten, I explored on horseback, around the section, across pastures, and down the creek.
School, a half mile from home, was a new and fascinating world where I developed an immediate love for reading and learning about the larger world far away in space and time. The youngest of four girls, I inherited my sisters' dolls, which I lined up and taught them the wonderful things I had learned.
At Colorado University the teachers must have wondered about the country girl who took trigonometry for fun and learned philosophy in American Literature class. Graduating cum laude and with a Phi Beta Kappa Key, I combined my love of education and exploration by teaching school - high in the Colorado mountains at Climax, then in Military Dependent Schools on Okinawa, in Morocco, Germany and Italy.
When Mother became an invalid, I came home to care for her.
Now my adventures are in time rather than space, exploring genealogy and local history; I play with my computer. In my upstairs hideaway I look out on the world, read, or commune with God in quiet solitude. My request is that I might continue exploring and learning about His wonderful world, until the day I enter a new and larger universe to discover and enjoy."
Ruthanna is preceded in death by her parents, John and Elsie Jacobs; five brothers, LeRoy, Edgar, George, Leonard Lee and Frank; two sisters, Louise Siefkas and Sara Bottorff; nephew Gary Jacobs and two nieces Nancy Derby and Sharon Malito.
She is survived by one sister, Hazel Krueger and many nieces and nephews, cousins and friends.
Memorial services were held Saturday, September 21, 2019, at the United Methodist Church in Eads.
Memorial contributions should be made inlieu of flowers to the Ruthanna Jacobs Memorial Fund c/o GN Bank; Box 847; Eads, CO 81036.
Arrangements were under the direction of Brown Funeral Home.