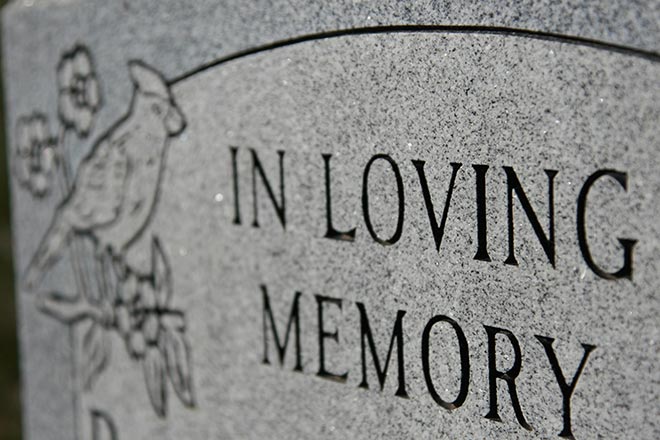 Published
Sunday, March 6, 2022
Sharon Kay Winfrey
March 27, 1953 - February 27, 2022
Sharon Kay Winfrey, 68, ran into the arms of Jesus February 27, 2022. Those who loved her were not ready to say goodbye, but Sharon was ready to see her savior and she let everyone who spoke to her or saw her know that she was not afraid because she was going to see her Jesus.
Sharon's story began in Escondido, California, March 27, 1953. Sharon was the second child of Willard "Ray" and Wanda Pauline Adams. The family, Willard, Wanda, brother Gary, and Sharon, migrated to Colorado and began a simple life. Stories of the early years include humble beginnings, including living in tents to survive. Ultimately, Wanda and Ray divorced, and Wanda remarried the love of her life, Tommie Wilson Yeargan. As a result, Sharon gained another sibling Tommie Gail. Wanda and Tommie had two more beautiful children, Tommie and Marlene, and the family was complete. The family lovingly raised their blended family in La Junta.
Sharon had the heart and soul of a mother. Being a mother and a homemaker was her calling and what she wanted to be. She lived for her children. Sharon went on to have three sons, Roy "Bubby," Tracy "Allan," and Jason.
Through the years, Sharon went through many changes and many ups and downs. She was married to Roy "Lee" Thomas II, Allan "Rockey" Lane, and ultimately Thomas Warren Winfrey, to whom she remains married to. She loved each of them with all her heart, and each in unique and different ways.
During the early adult years of her life, Sharon struggled with many things, and life was anything but easy. Thom served his country in the United States Army, and Sharon served alongside him as his wife and mother of his children. For 18 years, army life with the frequent moves and deployments brought its own share of challenges. But through it all, one thing remained clear: her children were everything to her and she would give anything for their well-being and happiness. She loved watching the Disney cartoons with them which she lovingly called the "lalaloos," playing cars and trucks, finger painting and blowing bubbles. She made them Halloween costumes, birthday cakes and Christmas surprises.
Sharon's love for children expanded into a home day care center and the pursuit of an education in early childhood development.
Grandchildren sparked a new glimmer of hope and excitement in Sharon's heart, as she welcomed Alex, Curtis, Chris, and Caleb Lane, and Felix Winfrey over the years. She loved spoiling her grandkids with love and attention and introducing them to all that life had to offer. Her grandchildren could always feel the love and warmth of Sharon's smile and hugs. As the years went by, Sharon strived to be there for as many holidays and special events as she could. She loved all her children and grandchildren unconditionally and wanted nothing but the best for each of them.
Around 2019, Sharon reconnected with her savior and Lord, Jesus Christ. She openly discussed her personal relationship with Him, and how he had changed her heart and life. All who knew Sharon witnessed a dramatic change in her, and the work that was done inside of her. In September of 2019, Sharon rededicated her life to Jesus, and publicly demonstrated this through a baptism in the First Baptist Church in Rocky Ford. From this day forward, Sharon shared her faith in Jesus with everyone with ears who would listen. Her faith in God was awe-inspiring and her strength based in Him was nothing short of amazing in her last days.
The promise of a new great granddaughter, Hailee Grace Lane, due April 12, 2022, brought joy and excitement to Sharon, and she longed to hold her great grand baby in her arms. Sharon will see Hailee Grace one day, in heaven, when all who love and believe in Him will meet again.
Sharon is survived by her husband, Thomas of the Rocky Ford home; children, Roy Thomas of La Junta, Allan (Ellen) Lane of Eads, and Jason Winfrey of La Junta; grandchildren, Alex, Curtis, Chris, and Caleb Lane, and Felix Winfrey; soon to be great-granddaughter, Hailee Grace Lane; siblings, Tommie (Melissa) Yeargan and Marlene (Ruben DeLeon) Boettcher; sister-in-law, Mary Adams; nephews, Jerry Garcia, Eli Adams and Charles Oakley; and niece, Alexandra Zadeh.
She was preceded in death by her parents; sister, Tommie Gail Yeargan; and brother, Gary Adams.
Friends and family are welcome to join us as we celebrate her life and pay our respects to Sharon. Funeral services will be held March 10, 2022, at 10:00 a.m. at Peacock Memorial Chapel. Interment will follow at the Ft. Lyon National Cemetery at 12:30 p.m. Visitation will be held March 9, 2022, from 4:00 to 6:30 p.m. at Peacock Memorial Chapel.
Arrangements are under the direction of Peacock-Larsen Funeral Home & Arkansas Valley Crematory.