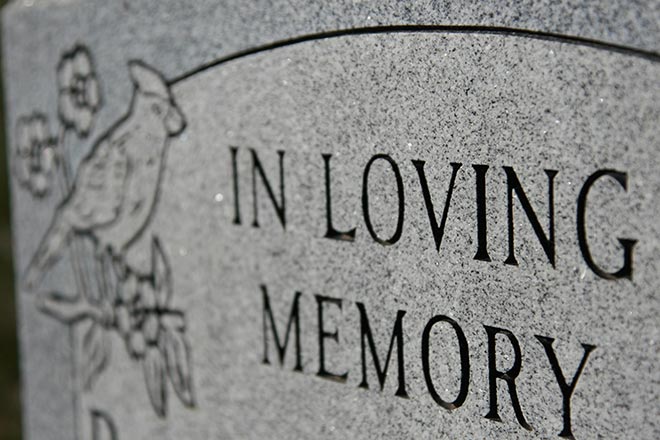 Published
Friday, October 16, 2020
William (Bill) Arthur Mohler
August 30, 1945 - October 12, 2020
William (Bill) Arthur Mohler, 75, of Salem, Oregon, went to be with his Lord October 12, 2020, after a short battle with liver cancer. He left this earth peacefully in the loving home of family.
Bill was born August 30, 1945, to Clyde and Winifred Mohler. He was welcomed into the family by his big sister, Diane. Bill grew up on a cattle ranch near Eads.
He always recalled his youth with precious, fond memories of a loving family and wonderful friends.
Bill graduated from Eads High School in 1963. He enlisted in the United States Army in June of 1965 and proudly served as a military police officer in Sinop, Turkey, and Petaluma, California, until June of 1971. During his time working in Petaluma he met and married Arnita (Nita) Kay Tucker April 3, 1967.
Bill and Nita were the proud parents of four children, two sons, Wayne and Dale, and two daughters, Cheryl and Debbie. They were happily married for 21 years until her death in 1988.
Bill worked as a police officer in San Rafael, California, from 1969 until the family's move to Klamath Falls, Oregon in 1976, where he took a position as a police officer for the city of Klamath Falls. In 1980, Bill became Chief of Police for the city of Merrill, Oregon, where he stayed until the family's final move to Salem, Oregon, in 1982.
October 18, 1988, Bill married Betty D. Turner. The two met while working at the Oregon State Correctional Institution. They have been happily married for 32 years. Bill worked for the Oregon Department of Corrections beginning in 1982 until his retirement in 2006.
He was always a dedicated employee and, during his years working as a police officer, he felt strongly about not only upholding the law but also being a fair and caring public servant protecting the community in which he lived.
Bill has always been referred to as the sweetest and kindest man anyone knew. He made friends easily and is still thought highly of by people from every stage of his life. He always had a story to tell, whether it be about growing up on the ranch, Native American history, riding his horse, Penny, or going hunting with friends. A family favorite was his retelling of seeing Bigfoot while stationed in Turkey.
Bill loved his family an immeasurable amount. He was always so proud of his children and even more so of his grandchildren. His face would light up and he would get so tickled seeing his little great-grandchildren. He always loved holding their hands.
Bill loved time spent in the woods, horses, babies, puppies (and their breath), Ian Tyson music, John Wayne movies, and, most of all, his family.
Bill was proceeded in death by his parents, Clyde and Winifred, and his wife, Nita.
He leaves behind a large family who will miss and love him endlessly. Those include his wife, Betty; his four children Wayne (Therese), Dale (Nery), Cheryl, and Deborah (Jon); lots of grand and great-grandchildren; and sister Diane (Nick).
In order to honor Bill's love of horses, the family would like to ask that, in leu of flowers, donations be made to Skydog Ranch in Bend, Oregon. This organization rescues wild horses and burros to live at a sanctuary or are adopted out to loving homes. Donations can be made online at : https://www.skydogranch.org/
Funeral services were under the direction of Restlawn and Keizer Funeral Chapel.