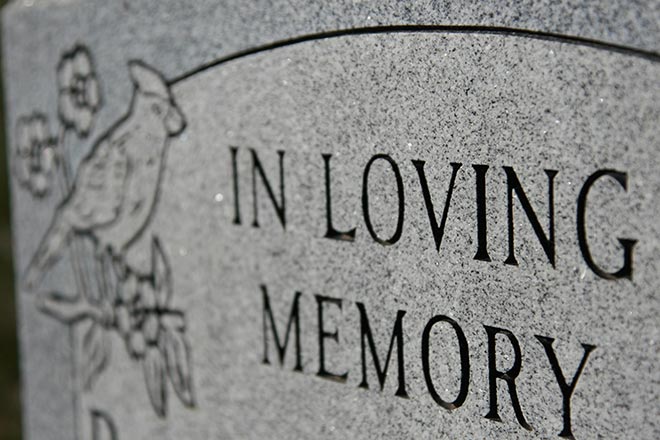 Published
Saturday, May 21, 2022
William R. Kochis
November 15, 1936 - October 4, 2021
William R. Kochis, 84, after an eleven-year battle, succumbed to metastatic prostate cancer October 4, 2021, at his home in Washington, D.C. Bill Kochis was born November 15, 1936, in Matheson to John and Ruth Kochis.
From an early age, Bill helped work their family farm, completing needed chores before walking to Matheson School each morning. In later summers, Bill enjoyed helping his grandfather, Andy Kochis, on his farm which Mr. Kochis had homesteaded when farmland was first available in Eastern Colorado.
Bill attended Simla High School through junior year, then graduated from Boulder High School in 1954 after a family move.
Before attending college, he worked hard to earn all needed funds in advance, for example, spending a summer on a fishing boat in Alaska catching salmon for canning and a year on his grandfather's farm raising a small herd of cattle and taking them to market to sell. Bill graduated from Colorado State University in 1961 with a B.S. in Animal Sciences and a particular focus on animal nutrition. He was an officer of Alpha Gamma Rho Fraternity and lived in the fraternity house on campus while at CSU.
In October 1964, he earned a Bachelor of Laws degree from The Creighton University School of Law.
He passed the Colorado bar examination and renewed his membership in the Colorado Bar each year during his lifetime.
From 1965-1967, after ROTC, Bill served in the U.S. Army in Ft. Benning, Georgia, and Ft Monroe, Virginia, rising to the rank of Captain. After his discharge from the Army, Bill moved to Washington, D.C. to take a position with the Department of the Treasury in the Internal Revenue Service. The IRS proved a good career fit for his legal skills and interest in corporate operations.
During his 40-years of Federal service at the agency, Bill's responsibilities included developing an expertise in the tax law affecting employee benefit plans, as well as many other complex policy areas. He also provided invaluable tax advice to many friends.
A second money-making venture was not so successful. For three years, with a bow to his Colorado background, Bill owned and worked a 300-acre Christmas tree farm in West Virginia. He enjoyed travelling to the countryside each weekend to tend his crop and liked the camaraderie involved in selling trees in the winter. He sold the farm reluctantly when the market for trees declined, making for an unprofitable business.
Bill purchased a house in the old Washington neighborhood of Capitol Hill where he hosted friends, family, and neighbors for over forty years.
Bill was a thoughtful friend and neighbor, a curious and quiet listener with a rich sense of humor and a generous intelligence. His friends came from many directions. For approximately 20 years, beginning in 1969, he was a member of a group beach house in Rehoboth, Delaware, at 35 Virginia Avenue.
He made dozens of life-long friends and contributed greatly to the social activities and quality of life in the house and of its members. Bill also stayed in touch with his large extended family in Colorado, as well as with friends from the other parts of the country and world (Europe, Caribbean, Mexico, Africa) to which he travelled. Several young cousins lived at his house over the years while attending school, working as interns, or taking a respite from life at home.
Bill's father, John, also made his home with Bill in Washington for more than a decade until John's death in 1989.
Bill welcomed all friends and family with warm hospitality. Bill was proud of his Slovak heritage and of his grandfather, Andy Kochis', immigration to the United States from then-Czechoslovakia with his brothers in 1903, and of his grandmother, Lucy's, immigration with their two small children (including Bill's father, John) in July 1904. He admired the young Kochis family's courage and grit, working in the Pennsylvania and Indiana coal mines until 1908 when they traveled to Denver to file for a Homestead Land Grant in eastern Colorado. While they waited, they moved to Marshall, located in the foothills of Denver and Boulder, to work in the coal mines. In the Spring of 1908, 160 acres were granted to the Andy Kochis family.
Bill learned to speak some Slovak from his grandparents and studied the language further in Washington, D.C. When he was ready, he visited his grandmother's relatives in Slovakia several times and shared those experiences with his American relatives. Later, to return the Slovaks' hospitality, he hosted several of them in Washington and in Colorado, introducing them to their many American relations.
It was Bill's hope that the close Slovakian-American friendships that began when he explored his own Slovak heritage would be continued by future generations of family members in both countries.
During the final eleven years of his life, Bill Kochis lived bravely with incurable cancer. He received weekly treatments at the Georgetown Lombardi Comprehensive Cancer Center in Washington, D.C., under the care of oncologist George K. Philips, M.D. He also participated in two clinical trials for the benefit of others. Bill maintained an active and independent lifestyle for a very long time. With rare exception, his attitude remained positive, unassuming, kind, and patient during the entire process which amazed his friends and endeared him to his caregivers.
When he passed away in hospice care October 4, 2021, Bill was the longest living patient with a diagnosis of metastatic prostate cancer ever treated at Georgetown Lombardi. With affection and deep respect, Dr. Philips established for his friend Bill Kochis a permanent (virtual) place on his cycling team which races during the year-round "Bell Ringer" Fundraiser for Cancer Research and Community Care held by the Georgetown Lombardi Cancer Center and the Washington community.
Through a portal, Bill's family and friends can donate in his name to the Cancer Center's frontline research efforts to end cancer.
Bill Kochis was predeceased by his beloved grandparents, Andy Kochis and Lucy Radacy Kochis; father, John S. Kochis; mother, Ruth Kochis; sister, Arlene Kochis Fullwood; and brothers-in-law, Thomas Fullwood and Robert Ribelin.
Bill is survived by his sister, Mary Kochis Ribelin of Oklahoma City, Oklahoma; brothers Joe (Gloria) Kochis of Farmington, Missouri, and Richard (Clair) Kochis of Soldotna, Alaska; goddaughter, Molly Andrus Cross (Tom) of Temple Terrace, Florida; cousin, Viera (Nina) Strachanova and her son, Nathan, of Kosice, Slovakia; longtime friend, Mary McLean of Washington, D.C.; many loving friends; and his Kochis first cousins, their children and grandchildren, of whom he was very fond.
Bill loved the Matheson area and the large extended Kochis family which originated there.
He returned often, considered it his home, and will be laid to rest near his relations and next to his father.
Memorial Services will be held June 3,2022, at 11:00 a.m. at Our Lady of Victory Catholic Church in Limon.
Burial will follow the services with full military honors provided by Fort Carson and VFW Post 5221 in Calhan at the Simla Cemetery at 1:00 p.m.
In lieu of flowers, memorial contributions can be made in Bill's name to:
Colorado State University Foundation P O Box 1870, Fort Collins, CO 80522-1870
William R Kochis Scholarship VFW Post 5221 P O Box 387 Calhan, CO 80808
Lombardi Cancer Center at Georgetown Hospital Link: https://bellringer.org/rider/billkochis1091
Our Lady of Victory Catholic Church P.O. Box 790 Limon, CO 80828-0790
Arrangements are under the direction of Love Funeral Home.