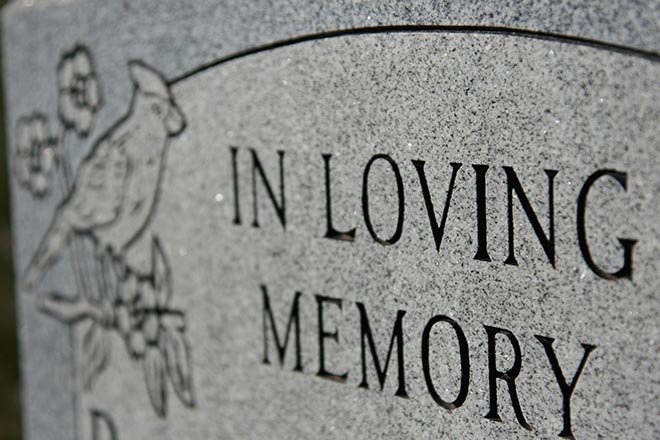 Published
Friday, December 15, 2017
(February 9, 1946 - December 7, 2017)
Born to this World on February 9, 1946, in Miami, Oklahoma, and raised in Eads, Colorado. Brent departed this life to be with his Savior on December 7, 2017. He passed away peacefully in his sleep in the early morning hours. Brent was preceded into everlasting glory by his parents, Kenneth and Margaret Alline Ritter, sister Brenda Ritter, daughter Jennifer Ritter, and son Samuel Ritter. He is survived by his eldest son, Bradley Kevin Ritter, and his daughter Rebecca Ritter, former spouse Shirley Ranus, and girlfriend Kathy Boyd, as well as granddaughters Michaela, Marley, Madison, and Mackenzie Perez, grandsons Donavan Ritter and Braxton Ritter, granddaughter Aeva Ritter, great-granddaughter Letty Perez, great-grandson Braedon Perez, and step-grandsons Bryan, Brett, and Bernard Hund. In addition to the many sons, daughters, grandsons, granddaughters, and great-grandchildren Brent leaves behind, Brent also leaves Pueblo with a legacy of music, laughter, and love that he shared with this city he adopted as his own almost 40 years ago.
Sometime after Brent was born, his father, Kenneth, who had just returned from his service in the Navy during World War II, accepted his GI Bill and moved the family to Ft. Collins, Colorado, in order to become a teacher. After Kenneth graduated, he took a position with School District RE-1 in Eads, where Brent would spend most of his formative years. It was during this time that Brent first began to love music--all music--and discovered that he had a talent for singing. It first began in elementary school all the way until he graduated from Eads High School in 1964 and enrolled in Lamar Junior College to focus on honing his vocal talents into fine skills. He performed in various musicals and plays while there, including The King and I, where he received a wonderful review for his performance as the star-crossed lover, Lun Tha. It was also at Lamar Junior College where he met Shirley Goebel of Rocky Ford. The two fell in love, but due to financial difficulties, Brent was unable to continue his studies at the Junior College, and so, they both left, got married in 1966, and settled down in Eads with Mom and Dad for a while.
In 1967, Brent joined the National Guard, and with the Viet Nam Conflict heating up, decided to enlist fully in the United States Air Force. At that time, Shirley was pregnant with their first child, Kevin, and the Air Force transferred the family to Lackland Air Force Base in San Antonio, Texas, where Kevin was born in January of 1968. During his time with the Air Force, Brent learned the skills of a jet aircraft mechanic. He and the family were transferred once more to McChord Air Force Base in Tacoma, Washington, where Brent worked on many C-141 cargo planes headed for Southeast Asia. It was here in May of 1971 that Jennifer was born.
Brent did not remain a grease monkey for long, though. Once the base Commander discovered Brent's voice, he was transferred to the Air Force Band as its vocalist. While assigned to the Band, Brent won the world-wide vocal competition for all of the U. S. Armed Forces for male vocalists in both 1971 and 1972. When he won in 1972, he and the female winner both appeared on the Merv Griffin Show and sang. Brent sang the hauntingly beautiful Michel Legrande love song "What Are You Doing the Rest of Your Life?" after which Mr. Griffin and the rest of the studio erupted into frenzied applause.
Brent continued to perform with the Air Force Band until his discharge is 1976, at which time the family moved to Richardson, Texas, where Brent held jobs as diverse as a Pinkerton Security Guard, a plumber's apprentice, and a jet aircraft mechanic and also refueled for Jet Fleet, a company that provided services for private planes in and out of Love Field. While working for Jet Fleet, Brent was able to meet many celebrities, including one of his idols, Paul MCartney.
Also while living in Dallas, Brent re-entered the academic world at the University of Texas at Dallas, studying (what else) Vocal Performance, with an emphasis on Opera. He also began performing regularly with the Dallas Civic Opera in such productions as The Ballad of Baby Doe, alongside another of his idols, baritone Sherrill Milnes, and with the Dallas Repertory Theater Company in such roles as the titular Mikado by Gilbert and Sullivan, and as Charlie Anderson in the tragic-yet-hopeful Shenandoah.
While the family was living in Dallas, Brent performed at many churches for weddings and funerals, almost always with Shirley accompanying him on the piano or organ. The two of them also appeared as background actors in the pilot episode of "Dallas," attending Pam Ewing's engagement party. Samuel was born in Garland in 1977, and Rebecca was born in Plano in 1978. Shortly after Rebecca was born, Brent was given the opportunity, through UTD, to attend the American Institute of Musical Studies in Graz, Austria, where he would be able to both hone his skills and talents, and to run with the "big dogs" of the European opera scene. Brent spent several months in Europe studying and auditioning, while Shirley and the children stayed in Eads with Kenneth and Alline. Unfortunately, nothing came of Brent's auditions, and he returned to Colorado in the summer of 1979.
After Brent returned, he was able to get work with Pitney-Bowes in Aurora, Colorado, as a Service Technician, repairing copiers and mailing machines. Shortly after his training was completed, he was transferred to the Pueblo office in 1980.
Almost immediately, Brent and Shirley began singing and playing for Trinity Lutheran Church. They also began to play for weddings and funerals, chautauqua's, and dozens of other events. Sometimes together, but sometimes just Brent alone. Brent also began to sing with the Pueblo Symphony Chorale, then under the direction of Gerhard Track, where he continued to be a great influence on the musical and cultural scene until the Chorale broke away into its own organization. Even then, as a member of the Pueblo Chorale Society, Brent was the anchor of the bass section and its chief soloist. Eventually Jennifer joined, as well, having become a stellar musician, performer, and musical educator in her own right.
In 1985, Brent and Shirley's marriage broke up, at which point, Brent decided to devote his life entirely to pursuing music and performing as his profession. For the next thirty years, he made his living entirely from his voice. He sang for countless weddings and funerals. He was the Music Director for Wesley Methodist Church for 20 years, but during that time, he never left the stage behind. He performed every summer with the Pueblo Municipal Band for their Sunday Concert Series, and in the years just before his declining health forced him into retirement, he performed regularly with the Damon Runyon Repertory Theater Company. At DRR, Brent was able to reprise one of his favorite roles in 2006, Tony Esposito, in The Most Happy Fella, which co-starred his daughter, Jennifer, and he always considered that to be one of his favorite shows.
However, his most memorable performances to this day, perhaps, was when he was finally able to perform one of his dream roles as the beleaguered dairy man of Anatevka, Tevye, in Fiddler on the Roof in 2007, under the direction of his son, Kevin Ritter, and the musical direction of his dear friend and colleague, Bette Lunn. To this day, people still speak with awe about this performance, and Kevin considers it one of his greatest honors and privileges to have had the chance to work with his father in this capacity.
Brent's sheer talent, consummate skill, and absolute professionalism always left an indelible mark upon whomever he performed with--or for. It never mattered whether you were older or younger, more experienced or less, a paid professional or a rank amateur, Brent treated you with courtesy and respect as a fellow performer. He believed that anyone who was brave enough to put themselves out on stage, with all the risks of embarrassment that come with it, was deserving of that respect, even if he or she didn't always return it.
Even more than that, Brent treated everyone he met with courtesy and respect, to the best of his ability. As his health began to diminish, and he experienced more and more pain and discomfort, so did his patience at times, but he was never intentionally cruel to anyone. In fact, everyone who has ever been out in public with Brent has a story about a complete stranger coming up to him and saying how beautifully he sang at their niece's wedding, or their uncle's funeral, and Brent graciously accepting their thanks, even though he didn't know them.
The February 16, 2004, issue of the Pueblo Chieftain published a full-page article in which reporter Scott Smith dubbed Brent "The City's Voice." On March 9, 2004, then-Congressman Scott McInnis paid Tribute to Brent on the Floor of the Nation's House of Representatives, saying, "it is clear Brent Ritter has a musical gift that he has used to greatly enhance his Pueblo community. His energy, big heart, and tremendous voice have become staples in Pueblo, and it is my privilege to recognize him today before this body of Congress and this nation."
He will truly be missed.
Services were held December 16, 2017, at Wesley Methodist Church in Pueblo. Memorials may be made to Montgomery & Steward Funeral Directors, 1317 N. Main St., Pueblo, CO 81003 to help the family with funeral expenses.