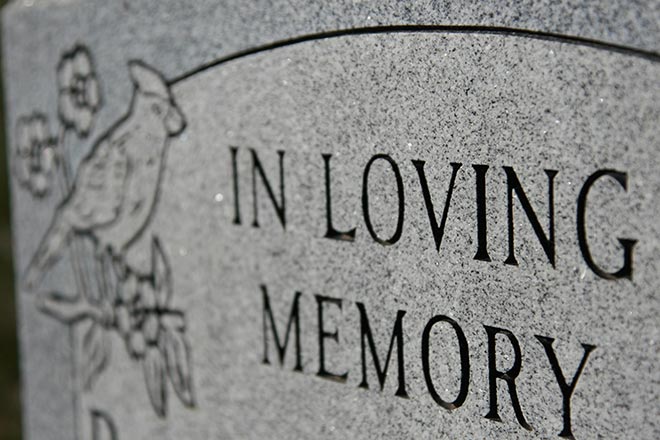 Published
Sunday, October 14, 2018
Carol Sue Kohart
September 20, 1938 - October 07, 2018
A remembrance gathering was held on Saturday, October 13, 2018, at the Kit Carson Community Building in Kit Carson.
Roscoe (Rocky) and Lorene Vincent welcomed Carol Sue into their home on September 20, 1938, in Meade, Kansas. Carol was the second of nine children and the oldest girl, so she quickly learned to help around the house with the other children. The growing Vincent family lived in Plains, Kansas, for many years with a short stint in Washington state.
Carol met a friend of her older brother, Charles, and soon started dating Everett Larry Kohart. Carol and Larry were married June 8, 1958, in Meade, Kansas. Rex Leon was born July 26, 1959, and later welcomed Rhonda Sue into the family November 11, 1960. The family moved around for work, with time spent in Oklahoma, Dodge City, and Meade. Work again required a move and the family went to California where Ralinda Kay was born November 24, 1962. The family moved to Macksville, Kansas, and spent several years there as Larry and Carol managed a large ranching/farming operation. In March 1977, the family moved to the Alpine Ranch northeast of Kit Carson, where Larry and Carol again managed the operation. This was of course just in time for the blizzard of '77 which hit eastern Colorado. All three children graduated from Kit Carson High School, and Larry and Carol were a big part of the community. They both participated in two KC Day Melodramas.
After the Alpine was sold, Larry began working in the developing oil fields in Cheyenne County. Larry and Carol moved into Kit Carson where they lived for many years. Carol always worked, and some of her employers over the years included the Trading Post, Kit Carson School District, Keefe Memorial Hospital and others. She operated a very successful home care business when she accepted people into her home who needed some assistance with daily care. Carol made many wonderful friends during this time and made their lives better with her care.
Larry passed away in July 2015, and Carol moved to a smaller residence closer to Ralinda in July 2017. Carol enjoyed the challenge of decorating a new home and meeting new friends in the Seibert area. Carol joined Larry with their savior, Jesus Christ, October 7, 2018.
Carol was preceded in death by Larry, her husband of 57 years; her parents; two brothers and one sister; and two great grandchildren. She is survived by son Rex (Sherry) Kohart of Las Vegas; daughter Rhonda (Kim) Schallenberger of Wild Horse; daughter Ralinda (Cliff) Randel of Seibert; 10 grandchildren, 16 great grandchildren, and one great great grandchild.
Memorial contributions may be sent to Cheyenne County Ambulance Service.
Arrangements were under the direction of Brown Funeral Home.