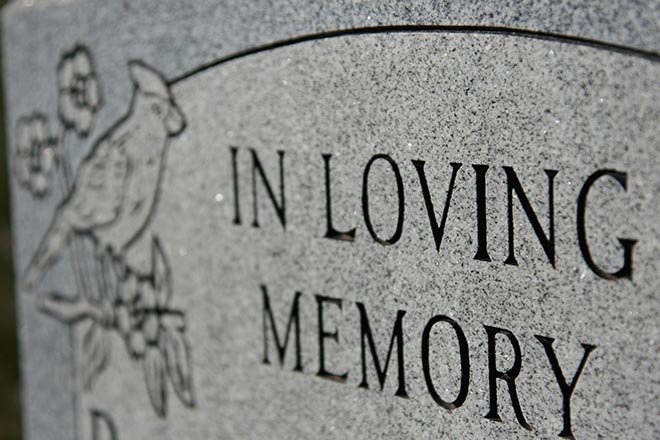 Published
Saturday, October 7, 2017
Carolyn Jo Howard DeBusk
(January 28, 1936 - October 2, 2017)

On January 28, 1936 Wayne and Beatrice Balman welcomed their first born child, a little girl whom they named Carolyn Jo. Carolyn was born in Larned, Kansas, during the height of the depression. Carolyn would be the 'big sister' to her five siblings: Jerry, Don, Larry, Rita and Jay. In March of 1945, when Carolyn was nine years old, the family would move west to Colorado, settling in Cheyenne Wells. The family lived in town for a year and a half and then moved five and a half miles north of Cheyenne Wells. Being the oldest, Carolyn was depended on by both her parents to assist in all aspects of the farm. Carolyn was taught to cook at an early age; which served her well in her many years of feeding people. Carolyn could cut a chicken with a sharp knife in lightning speed and many knew her for the infamous cinnamon rolls she prepared.
Carolyn attended school and graduated from Cheyenne Wells High School in 1954. During her school years Carolyn was active in the orchestra and the band. Anne Martinson taught Carolyn and her sister Rita to play the piano and the organ; a talent both have used to serve the Lord. The family was very involved in the United Methodist Church in Cheyenne Wells. She was baptized into the church as were her children and husband, Bill. Upon graduation, Carolyn would move to Denver and attend a business school and work at the telephone office.
On September 24, 1957, Carolyn married Cheyenne County Sheriff, Bill Howard in Denver, Colorado. Bill and Carolyn together would raise seven children: Steve, David, Becky, Doug, Bill Jr, Dawna and Jack. There are many stories that could be told as life as a sheriff's wife; it was always demanding and sometimes over-whelming. Carolyn's cooking abilities were not wasted, as she her job was to feed prisoners three square meals a day, called upon to dispatch police calls and also raise a large family. In her early years as a wife, she stated numerous times that she wouldn't have survived it all if it had not been for her dear mother-in-law, Dora Howard. Dora and Carolyn were close and would talk daily and Dora would do whatever was needed to help out. She also counted on her own parents to assist and they did with no questions asked. She also had help from the 'girls down the street,' the Smalley and Donnelly girls, namely Pam, Janet and Twyla. She referred to them as her angels. Carolyn was often told that she needed to write a book, as she definitely lived a life that not many have. Bill was Sheriff for 22 years; upon leaving the Sheriff's office, the family would move to the Catholic Rectory housed in Cheyenne Wells. Carolyn started working for the school as the Head Cook at the lunch room; to this day there are grown adults that still talk about eating her school lunches. It was in the summer of 1976, that Carolyn's faith would be tested as their son, Douglas, was struck by lightning and killed at the age of 18. Bill and Carolyn never fully recovered from that devastating experience. She would say later that her faith and the fact they had three children to continue to raise would force her out of bed every day.
Bill would take a job in Eads as the police chief in 1976; this would move the family to Eads in November 1977. Bill and Carolyn purchased their first home from Dr. Jack Zimmerman. After moving to Eads, Carolyn took a job at the local restaurant as a cook. In 1980 Bill and Carolyn decided to lease the Manor House Restaurant from Clyde and Bernice Crow. In the mid-eighties, the couple opened a restaurant, the 'Cactus Patch' in Tribune with friend, Maggie McAllister. The late eighties, the couple managed the Trading Post Restaurant in Kit Carson.
Bill's health began to decline from heart disease and on June 15, 1990, he passed away. In Carolyn's normal fashion, she took care of her family during this difficult time and tried to ease the pain of loss. She continued to manage the Manor House in Eads, however managing both restaurants was too much and she gave up the lease on the Trading Post.
In 1993, a Federal Railroad Administration inspector was a customer at the restaurant and working in Eads. Norman DeBusk and Carolyn were married in Montana in 1995. Carolyn and Norm would settle in Billings, Montana for the next 22 years. As a person who loved people, Carolyn would make many friends in Billings. After moving there, she worked at a restaurant (imagine that) where she did the baking. She worked for Big Sky Fire Company for five years before retiring. She leaves three special friends in Billings, Jeff Anderson, Janene Turner and Bonnie Strober. She was very active in her church in Billings: volunteering at St. Vincent's hospital and as always did it all with laughter and a big smile. Carolyn truly never knew a stranger.
In 1990, her son Bill, Jr would pass away from complications from diabetes. Again, Carolyn stayed strong for her family and saw them through yet another tragedy. She and Bill had a special mother and son bond that could not be broken.
Carolyn was an amazing mother, and a wonderful Grandmother. She didn't miss a graduation, she attended volleyball, basketball, football games and of course track meets. She was a proud Grandmother and would boast to her friends in Billings of her grandchildren's accomplishments.
Carolyn celebrated her 80 1/2 birthday with a party in Cheyenne Wells in July 2016. She enjoyed every minute of seeing friends, family and classmates. This spurred her decision to move back to Cheyenne Wells as she wanted to come home for her final years on earth. Her family travelled to Montana to help gather her things at the end of September 2017. Carolyn spent one week in SE Colorado before the Lord took her to her permanent home on October 2, 2017.
Carolyn was preceded in death by her parents, Wayne (1982) and Beatrice (1995), husband Bill (1990) three brothers, Larry Balman (1976), Jay Balman (1997) and Donald Balman (2017), her two sons Douglas Wayne in July 1976 and William Jr (Little Bill) in June 1990. She is survived by husband, Norman DeBusk of Billings, Montana. She is forever loved and cherished by her children: Steve Howard and wife Flora of Iron Mountain, Michigan; David Howard of Walsenburg, Colorado; Rebecca Howard and husband Darrell of Inola, Oklahoma; Dawna Weirich and husband John of Eads, Colorado; and Jon (Jack) Howard and wife Konda also of Eads. Her brother, Jerry Balman and wife Patricia of Surprise, Arizona and Sister Rita Williams of Georgetown, Texas. Sister-in-laws, Juldy Balman of Longmont, Colo and Janet Walker of Weskan, Kansas. Two very special ladies who loved her like a mother; Lois Howard Paintin of Greeley and Erin McCarthy of Longmont.
Carolyn leaves 16 grandchildren and 17 great-grandchildren whom she adored. Known to them as Grandma or Maus, they loved and will always cherish their time with her.
She is survived by numerous nieces, nephews and cousins. Carolyn leaves many, many friends who will remember her fondly.
Memorial contributions can be made to the United Methodist Church or Senior Citizen Center both in Cheyenne Wells.
A colorful and sometimes difficult life she led, but she did it all with a smile and never lost her faith in her family nor her Lord, Jesus Christ.
Funeral services for Carolyn Howard DeBusk were held October 6, 2017, at the United Methodist Church in Eads with Pastors Mike Williams and Mark Imel officiating. Betty Crow and Charlotte Woelk served as musicians with Sylvia Weeks and Mary Eikner as vocalists. Final committal services were held at the Fairview Cemetery in Cheyenne Wells.
Friends and family can sign the guestbook and register online condolences at www.brownfuneraldirectors.com.
Brown Funeral Home was in charge of arrangements.