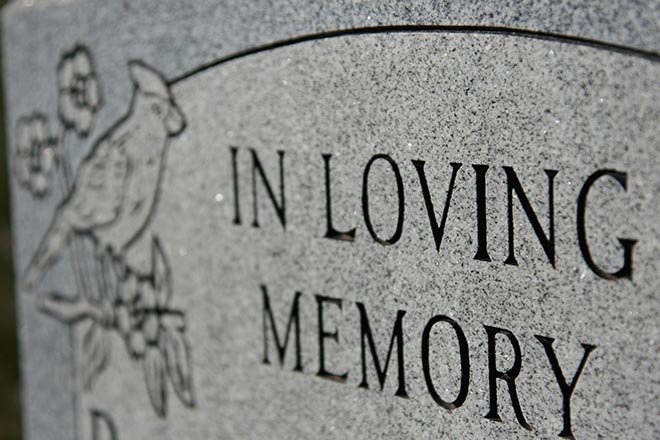 Published
Saturday, December 23, 2017
Daisy Cora Duvall
(December 9, 1924 - December 7, 2017
Daisy was born December 9, 1924 to Ed and Helen Wall in Oklahoma City Oklahoma. Daisy had an older brother, two older sisters, one younger brother, and one younger sister. Daisy was a fun loving girl and enjoyed many adventures with her siblings. She referred to her older sisters as the "big girls" and herself and her younger sister as the "little girls." She talked about her father taking them to the Indian reservation and also on excursions to buy furniture for the used furniture store. After graduating from high school, she worked at Duckwall's and loved to work at the makeup counter. Daisy always liked jewelry and to look her best.
One day while on her way to buy a fur coat, she had a flat tire. A very handsome young man stopped to help her. He changed her tire and introduced himself as Claxton Duvall and asked her to go to the dance. She said yes and the rest is history! Clax and Daisy were married on January 1st 1945. Daisy loved to tell the story of how he, shortly after they were married, brought her to Wild Horse, Colorado, to a two room "shack" with a wood, cook stove and an ice box. Daisy's boss at Duckwall's had given her a beautiful set of dishes as a wedding gift and Daisy said that the dishes were the nicest thing in the house.
Daisy worked hard to make a home. She helped Clax on the farm and ranch and also ran a restaurant in Wild Horse for a while. She would drive the truck or pick-up for Clax while he fed cattle. She also enjoyed going to the rodeos to watch Clax as he participated calf-roping and other events. Over the years, Daisy had many adventures and loved to tell about them.
She was blessed with two children, Carol and Gene. The day before Carol was born, she was at the rodeo watching Clax win. When Daisy was about to have Gene, Clax said, "Well, we can't go to the hospital until we get the seed out of this truck and into the planter and you have to drive the truck." So she did and they got to hospital in time - but "just barely."
She very much wanted her children to go to college and she worked as a waitress at the trading post in Kit Carson to help make that happen. She ended up working there for 20 years. Daisy also started selling Avon because she loved people, she liked to help women look their best, and she LOVED to shop. Daisy was the area "Avon Lady" for 40 years and was very proud of the fact that she sold Avon until she was 80 years old.
Daisy often said that she has had a wonderful life. She was very proud of her children. She loved her son-in law Bill Rogers and her daughter-in-law Barbra Duvall. She bragged on her grandchildren, Shari and Frank, and loved to have them come visit and have fun with grandma. She gained four more grandchildren when Gene married Barba and she spoke lovingly of all of them, Larry, Earl, Anna, and Jessie. She loved her great grandchildren and would tell of all their accomplishments and how smart they all are.
On February 11, 2011 Daisy came to live at Cheyenne Manor. Her beloved Clax was already living at the Manor and Daisy was anxious to join him. They had a short time together there as Clax passed away in May of that year. Daisy missed him but eventually she adjusted and became a very important part of the life at Cheyenne Manor.
She always tried to greet new people and loved to visit with everyone. Daisy had many friends in the community and at the Manor. She liked to talk on the phone to friends and family and made a point to call and check on people she hadn't heard from in a while. Daisy was the life of the party and loved all the events at the manor. Daisy loved to go on outings of every kind saying, "If that bus is leaving, I'm on it!" She especially enjoyed the shopping trips and stated, "I'm a shopaholic and proud of it!"
No matter how poorly Daisy might be feeling, she always started her day by putting on jewelry and doing her hair and makeup. She would put a smile on her face (maybe after a few tears and a chat with "Big Red" - her nick name for Janette at Cheyenne Manor). She would keep going and do her best to be kind to others.
A very important event in Daisy's life was in 2014, when she was baptized at the Christian Church in Cheyenne Wells. Prior to moving to Cheyenne Manor, Daisy had been a member of the Methodist Church in Kit Carson. She loved the Kit Carson church and all of her friends there. Since she could no longer attend church in Kit Carson, she began attending Bible Study with the Christian Church at the Manor and she felt very strongly about being baptized. After the baptism, Daisy said she felt at peace with God and was ready to go to heaven and be with Clax, Carol, and Barbra any time Jesus was ready for her. Daisy worked hard and enjoyed life to the fullest. She had wanted to wear the pink pajamas her granddaughter, Shari, had given her when her time came, because she was going to heaven to rest. He called her home on December 7, 2017. We will miss our beloved Daisy until we meet again on that beautiful shore.
Funeral services were held on Friday, December 15, 2017 at the Christian Church in Cheyenne Wells. Burial followed in the Kit Carson Cemetery in Kit Carson, CO. Memorial contributions can be made to the Cheyenne Manor in Cheyenne Wells. Friends and family can register online condolences and sign the guestbook at www.brownfuneraldirectors.com. Visitation and funeral services were entrusted to the care of the Brown Funeral Home.