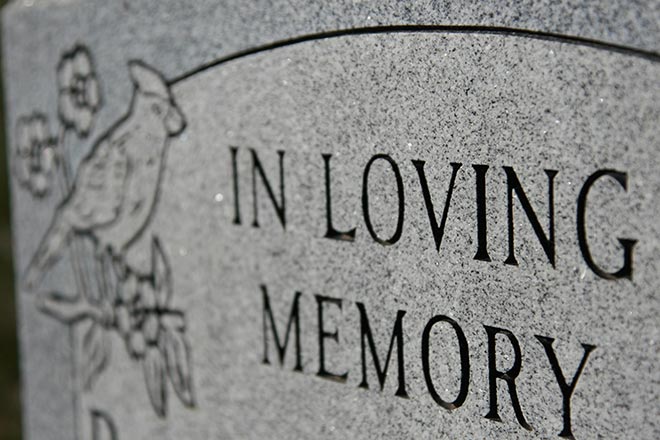 Published
Friday, April 2, 2021
Dorothy M Courkamp
November 10, 1921 - March 29, 2021
Dorothy M. Courkamp of Lamar passed away gently at her son's home in Goodyear, Arizona, March 29, 2021. Her children were with her when she passed.
One of seven children, she and twin brother, Donald McMichael, were born to parents John B. and Carrie (Clark) McMichael November 10, 1921, on the family ranch near Brandon.
Dorothy grew up on the family ranch and went to school and graduated from Brandon High School in 1940.
The family, with five sons and two daughters, was well known in the area and coined the phrase "Growing up McMichael." There was a lifetime of tales told to their children and grandchildren of the fun and pranks and work while growing up at the ranch. Her father, John, was proud of their Irish heritage, but always insisted on saying "We Are Scotch Irish."
A Fourth of July potluck celebration was held each year at the ranch with neighbors from the surrounding area. Ice from nearby Sand Creek was saved in a ranch root cellar packed with hay to make homemade ice cream on the 4th.
Ranch life during the Great Depression and the "Dirty Thirties" was anything but easy. True grit and tenacity were common traits of all in the area. Wintertime blizzards were a constant worry for school bus drivers, and the lifeblood cattle business. Warmed up bricks were often placed in bed to keep feet warm. Families gathered cow chips to burn for heat.
Dorothy often spoke of dealing with the terrible dust storms in the 1930s. In their home, wet rags were placed over drafty places and wet blankets were draped over bed headboards for sleeping. She told of her brothers scooping dust off the porch after a bad dust storm. While thousands of farmers and ranchers headed for California, the McMichael's stayed in Brandon. Later, most of Dorothy's siblings moved to the western slope of the state, settling in the Olathe area.
As World War II began, many job opportunities opened for women, and Dorothy moved to Denver. She worked for the Wright-McGill fishing tackle company. During this time, she met and married Richard K. Fox. Richard (Dick) was in the Army Air Corps stationed at Buckley field as an armament instructor on B-29 aircraft.
The couple had two daughters and two sons while serving in the army. Dick was diagnosed with tuberculosis in 1943 while still serving and spent many years in military hospitals. Dorothy raised four children by herself during this period. She began her career as a Bell Telephone operator in Lamar and successfully raised her children and worked at the same time. Dick was released from the hospital and rejoined the family in the 1950s.
Dick successfully started and ran Fox Electronics in Lamar until his death in 1968. Dorothy enjoyed her work as a career telephone operator until retirement in the late 1970s. Later in life she worked for her friend, Beverly Augustine, at "The Lassie" in Lamar selling ladies clothing.
In 1978, Dorothy married Leonard Courkamp. The couple enjoyed 31 years of marriage while living in Lamar. Leonard raised livestock at his farm in Wiley. The couple enjoyed many friends in the Lamar Elks Club community. Leonard passed away in 2009.
Dorothy was known by those that knew her as a stylish, fashionable, beautiful lady whose wit and sense of humor made her a delight to be near. Her extended family included both lifelong friends and relatives.
After the death of her brothers and sisters, Dorothy became the family anchor. Her home was a welcome stopover for visiting family. She loved interacting with nieces, nephews and grandchildren by phone daily. She loved her extensive collection of milk glass and ruby glass. She took great pride in setting a beautiful table.
Dorothy attended and enjoyed weekly gatherings with the local telephone pioneer's coffee group. She was a lifetime member of the Colorado Telephone Pioneers Organization.
Dorothy is survived by her son; Donald R. Fox (Henryetta) of Goodyear, Arizona; daughter, Marjorie Adams (James Conner) of Ravensdale, Washington; and son, Michael Fox (Vicki) of Goodyear.
Dorothy is also survived by grandchildren Sherry McVey, Monika Sanders, Shannon McVey, Sonia Schermerhorn, Daryl Fox, Tracey Stewart, Jeremy Fox, Christopher Fox, and several great grandchildren.
Dorothy is also survived by nieces Janice Hendricks, Marilyn Hopkins, twins Shirley Moore and Sherill Hofmeister, Dreama Reeves, Peggy Forest, Sharon Hollenbeck, Jeannie Fobare, and Barbra Koll; and nephews Quentin (Sam) McMichael, John (JB) McMichael, Dallas McMichael, Harold McMichael, and Rex Pierson, and their loving spouses.
Each of these above had a very special place in Dorothy's heart.
Dorothy is preceded in death by first husband, Richard K. Fox; second husband, Leonard A Courkamp; parents, John B. and Carrie P. (Clark) McMichael; sister, Camilla Urso Pierson; brothers, Wriley, Charles, Elmer, Donald, and Calvin; daughter, Caroline Jean McVey Simpson; and grandson, Edward Adams.
Funeral services will be held April 9, 2021, at 2:00 p.m. at the Peacock Funeral Chapel in Lamar. Interment will follow at Fairmont cemetery.
Memorial contributions may be made to the Lamar Area Hospice either direct or in care of the funeral home office.
Arrangements are under the direction of the Peacock Family.