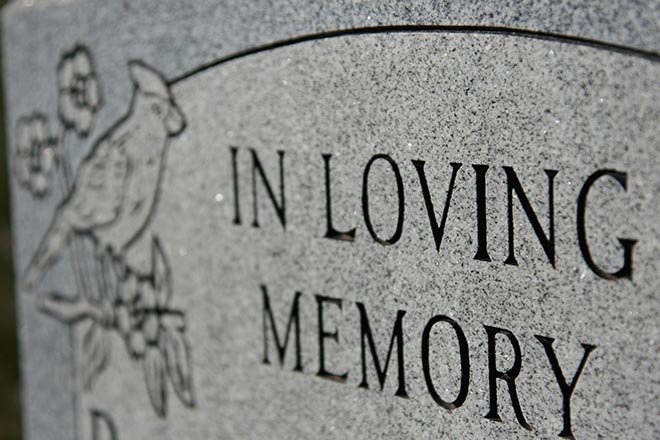 Published
Tuesday, June 27, 2017
(January 8, 1927 - June 21, 2017)
Ellen Modrene Lynn was born on January 8, 1927 in Eads, CO to Clara and James Lynn. She was fifth in line in a family of eight children. She attended twelve years of school in Eads. Ellen met and married the love of her life, Paul Simmons, and they were married April 27, 1945 in Tribune, KS. This union was blessed with four children: Paul Jr., Russel, Joyce, and Cheryl.
Ellen was a devoted wife to her husband and a loving mother to her children. She was an excellent cook and enjoyed making many delicious meals for her family. In addition to her work at home, she worked twenty-five years as a bank teller at the local bank.
She accepted Jesus as her Lord and Savior and served Him all the days of her life. Ellen was a prayer warrior and spent much time on her knees praying for her family. Her desire was that all of her children, grandchildren, and great grandchildren would know Jesus Christ as their Lord and Savior and serve Him faithfully.
Ellen was an avid sports fan and loved to watch her children, grandchildren, and great grandchildren play their sports. Ellen had a love for new technology. She had three computers, a smart phone, I-Pad and I-Pod. She taught herself to use them and became very proficient on each device.
She loved decorating her yard at Christmas. She and Paul would begin decorating in late October and spent many hours together putting on a beautiful display enjoyed by the community.
Ellen and Paul celebrated seventy years of marriage on April 27, 2015. Her beloved Paul was diagnosed with cancer shortly thereafter. She stayed by his side until he succumbed to this horrible disease. Not long after her precious husband passed, she too, was diagnosed with cancer. She battled long and hard against the disease, and passed away at home with her children by her side on June 21, 2017.
She looked forward to being with her Savior, Jesus Christ, and being reunited with her precious husband Paul. Ellen is survived by her children: Paul Jr. (Kim) of Mobridge, SD; Russel (Dorothy) of Elkhart, KS; Joyce (Bill) Shade of Casper, WY; Cheryl Wyatt of Eads, CO; 10 Grandchildren, 18 great-grandchildren, 1 brother: Gene (Charlotte) Lynn of Springfield, CO and numerous nieces, nephews, and other relatives and friends.
Ellen was preceded in death by: her parents, husband Paul, 3 brothers, 3 sisters, 1 grandson: Craig Simmons and 1 son-in-law: Larry Wyatt.
Funeral services were held Monday June 26, 2017 at the Praise Community Church in Eads with Mr. Tony Jensen and Mr. Paul Floyd officiating. Burial followed in the Eads Cemetery. Memorial contributions can be made to the Praise Community Church PO Box 391, Eads, CO 81036. Friends and family can sign the guestbook and register online condolences at www.brownfuneraldirectors.com. Visitation and funeral services were entrusted to the Brown Funeral Home.