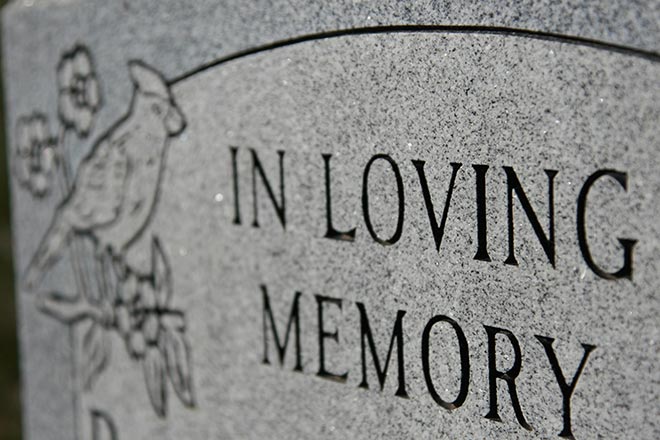 Published
Monday, October 17, 2022
Joyce Maxine Jordan was born on a frigid cold night, February 19, 1933, at her parent's home with a mid-wife present. She made her appearance into the world on a farm near Russell Springs, Kansas, that her grandfather, John Jacob Jordan, homesteaded on in the in the late 1800s near the Smoky Hill River. Her parents, Harold and Helen (Wright) Jordan, were overjoyed as she was their first born. Grandpa John Jordan, who lived with them, was happy too, as she was his first grandchild. He insisted she be named Joy and her folks added the "-ce."
Grandpa Jordan was a great influence in Joyce's life; his love of the outdoors and gardening stayed with her all her life. Sadly, he died in 1950, the year she graduated from high school.
Growing up in the dust bowl days was challenging to everyone in the area. Dark clouds on the horizon had her mother rushing to get wet sheets or whatever was handy to hang over doors and windows to keep out the dust.
During this time, her siblings were arriving, Helen Mae, Marian, Frank, Marjory, and Francis. Helen Mae passed away when she was two from what was called the croup. Francis died in Vietnam in 1968.
"Growing up in the '30s and '40s, without electricity and running water, were some of the happiest times of my life," Joyce said. She spent time with her other grandparents, aunts, uncles, and cousins. They used their imagination for entertainment, such as playing house, making mud pie cakes, which she fed to her sister Marian, and the love of reading, which her mother instilled with her children and remained with Joyce all her life.
Living near the Smoky Hill River, the Jordan family had swimming pools and fishing holes. Mother Helen would yell, "You kids stay out of the river 'til you learn to swim!" Fishing was Joyce's favorite pastime, so she would bribe her sister, Marian, to do her chores so she could go fishing. It was nothing for her dad to wake her at 3:00 a.m. to head to the dam and set up for fishing at sunrise.
Her grandpa had a play for Joyce as she grew older. He'd sharpen the hoe and say, "let's go to the garden Joycie," the loving nickname he called her by. His garden covered about eight acres and those rows looked miles long, according to his granddaughter, Joyce. He irrigated the garden from a spring, growing lots of vegetables and the best watermelons and cantaloupes in the county. He would hitch up the horses to the wagon and take a load of produce to the store in town. Helen would put up hundreds of jars of vegetables for winter use, as well as meat when butchering day arrived. Summer mornings were spent butchering chickens; it was a family affair.
Joyce's dad worked for the county road and bridge, so when the last school bell of the day rang, it was time to head home for evening chores. Joyce saddled Nag, her horse, and would get the cows in, milk, and pick up corn cobs from the pig pen to get the morning fire going in the wood burning stove. The water supply came from a spring on the hillside. A cart on wheels carrying a barrel, pulled by a person, transported the water for drinking, cooking, dishes and laundry and a bath once a week. Sometimes several trips a day were made, including after school. Joyce has a wheel from the cart hanging in her garden shed to remind herself how nice it is to turn a faucet on for water.
The years rolled by, with everyone in the family playing a part in the framework of existing. Joyce said she doesn't ever remember being bored.
Joyce played sports in high school and loved it. There were some Black girls on the team, and they were not treated any differently than the White girls. On one occasion, the team went to an event in Colby, Kansas, and later to a restaurant to get a bite to eat. When the owner refused service to the Black girls, the entire team walked out. They were not going to stand for discrimination. All her life, Joyce refused to be a part of any kind of discrimination, and was there often for the underdog.
During high school Joyce sort of noticed this good-looking high school basketball player from Winona, Kansas, just up the road from Russell Springs. "He had ideas of his own, too," she said. Soon they started dating and shortly after graduating from high school, she married her soul mate, William John Escudero. She said, "Something must have worked, as we have made it through 71 and a half years."
It wasn't too long in their marriage when the youngins' started arriving. First on the scene was Nancy. A year later, Cindy arrived. Another year went by, and here came Marilynn, followed by Paul a year later. During those years, after many different jobs and moves, Bill started his railroad career.
Many more moves were on the horizon, and during this time Bruce, Lisa and Gary arrived. After the nineteenth move, when the family came to Cheyenne Wells, Joyce told Bill, "I'm staying put." In 1969, when Gary started school, Joyce went to work at the newspaper office, and Bill was on the road with the railroad. In 1974, Bill and Joyce purchased The Range Ledger and Cheyenne Wells Record. In those days, she had a dark room and processed all her pictures. She was at every event taking photos.
During this time, Joyce was expecting Lori. When she went to see Dr. Jerome Keefe thinking she had a tumor, he told her the tumor would disappear in a few months. She said, "I already had a grandson, Chad, so I wasn't a very happy camper being pregnant again. Lori was born, and she has been such a blessing, as well as all our children. Before their move to Cheyenne Wells, while living in Sharon Springs, Kansas, their baby daughter, Lisa, died from injuries from a car accident. They lost their son, Gary, in 2003 from hemochromatosis, a genetic disease which causes the body to store up too much iron. All their children graduated from Cheyenne Wells High School. She said, "Guess what, we got through without the internet and cellphones."
In the late 1980s, the railroad had moved Bill's office to The Range Ledger, where it remained for approximately one and a half years before the agency closed. A group in the community including Joyce, Betty Talbert, and Kent Gumina, who was Cheyenne County's Department of Local Affairs representative, enlisted the services of some engineering students from CSU, who said the depot building was sound in the group's attempt to save it. Unfortunately, they were unsuccessful.
Bill had the option to move to St. Louis and remain with the railroad, and Joyce said again she was staying put. He retired from the railroad in 1991 after 38 years. During his time in Cheyenne Wells, he served all the elevators, and made great efforts to get them cars for transporting their products and, eventually, grandfathered the grain trains. Bill was the last depot agent for Union Pacific Railroad in Cheyenne Wells before the railroad closed the agency.
In the 1980s a friend called Joyce and told her about a merry-go-round he knew about which was for sale in New Mexico. She went to the bank and borrowed the money, $15,000, and started praying donations would come in to pay for it. Bill was unaware of this project (and still may be). The friend delivered the carousel, driving quite a distance with a broken leg. Donations started coming in to pay for the merry-go-round and, to this day, children - big and little - enjoy this carousel at the Cheyenne County Fair and Rodeo.
Joyce was involved in many community projects. She and her partner in crime, Betty Talbert, were always looking for ways to improve the community. For two consecutive years they put on the Tumbleweed Festival because at that time there wasn't anyone to organize the event. After two years, being older, they just couldn't do it anymore, gave that up, and others in the community stepped up.
Joyce worked out of the home prior to going to work for the newspaper. She worked for August and Gladys Stienike at the Dairy Queen (formerly the Tigers Den and MaBe's), cleaned Shelton's apartments (now duplexes), and baby sat for several family's children.
Joyce was a member of the Cheyenne Wells Improvement Committee; volunteered to help the Girl Scouts; a member and, for a period of time, the president of the United Methodist Women; served on the Cheyenne Wells City Council; for a few years worked with others on the Cheyenne Wells Chamber of Commerce; opened the fabric shop, BJs; taught quilting classes while the fabric shop was open (and took home a lot of fabric, making dozens of quilts for family members and some quilts for raffles); took painting classes from Laura Quint and offered her free space to give painting classes; was involved with school fundraisers when the school had a band and choir; and was a former member of the Red Hat Ladies.
Joyce retired in 2004 after 30 years and turned the newspaper reins over to their daughters, Nancy and Marilynn.
Joyce and Bill have 38 grandchildren, great-grandchildren, and great-great-grandchildren. She said, "I would have to write all their names down to separate the two. We are just Grandma and Granddad to all. They're in and out of our home so there's not much time to be bored. I tell everyone I've hibernated; but reading, sewing, grading is my go-to."
She tries to keep Bill busy, and it can get quite humorous. Bill and Joyce said, "Even with the 'ups and downs,' we feel blessed with our family and all the wonderful people in our little town and county. The 'ups' have far outweighed the 'downs.'"
Joyce passed away July 29, 2022, at the Keefe Memorial Hospital in Cheyenne Wells, surrounded by her family.
Funeral services were held August 21, 2022, at the Cheyenne County Community Building in Cheyenne Wells. Joyce was laid to rest in the Fairview Cemetery.
Memorial contributions can be made to the Joyce Escudero Memorial Fund c/o any Eastern Colorado Bank location.
Arrangements were under the direction of Brown Funeral Home.