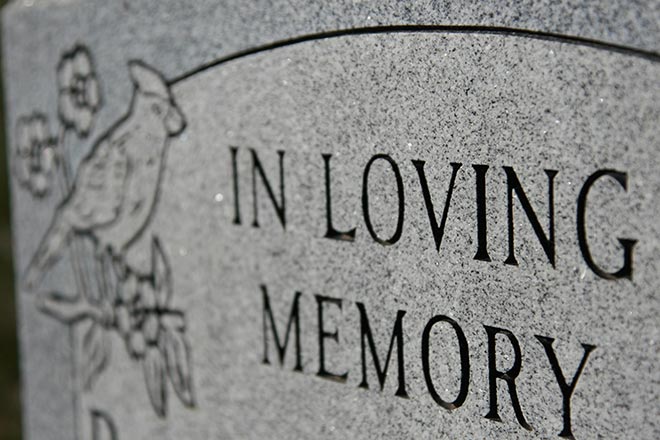 Published
Friday, October 5, 2018
Leona Marie Blackwelder
June 17, 1925 - September 2018
Written by Leona Blackwelder
I came into this world, June 17, 1925. I was born at home, Dr. Fitzgerald and a mid-wife assisted at my birth. My parents gave me the name Leona Marie. Shortly after my birth my mother got some sort of an infection. The doctor advised my mother not to breast feed me, so since a friend of my mothers, Mrs. Dollarshell, had given birth shortly before my birth, she volunteered to take me and breast feed me until Mom's infection cleared up. So, off to Dollarshells I went to my adoptive mother for a few weeks.
Then the 1930's came with the drought and the dust storm days. The farm produce prices dropped (if you were lucky enough to raise a crop), so the folks started milking cows. We milked every cow which had a calf- at times we milked 50 cows morning and night, separated the milk for the cream, then fed the separated milk to the bucket calves. Dad raised pigs, sheep, chickens, most any kind of animal for income and to help feed the family. The dirt blew daily. All the top soil blew into the ditches. We would go arrowhead hunting in the fields that were bare as a floor. Times were tough for my parents, but they hung on and everyone pitched in. They saved the farm.
When I was 10 years old, I got what was called dust pneumonia. Dr. told the folks to send me some place where the dust did not blow for a while. I went to friends, the Widhalms, who lived in Canon City for 3 months. Apparently it was what I needed, but was a long summer.
Then in the late 1930s the drought finally broke, times began to get better. The folks began to raise crops once again. I can remember coming home after school each day to help top broom corn, shock feed or whatever. Mom was like a hired hand to Dad - help in the fields, milk cows, etc., and always had time to clean her house, do laundry, bake goodies, mend, you name it. Sometimes working to the wee hours of the morning, but always was happy.
The years flew by and before I knew it, I was graduating from Sheridan Lake High School in the year 1943. There were four in my graduating class. A week after graduation I accepted a job in Eads, Colorado with the ASC office.
I then met Lloyd Blackwelder at a dance in Eads, who had graduated from Florence High in 1942, and was helping his brother, Cecil, during the summer on the farm. His brother and wife, Mildred, lived north of Towner, Colorado. Lloyd and I began dating after I moved to Eads. On January 16, 1945, we were married at the Sacred Heart Catholic Church in Cheyenne Wells, Colorado, by Fr. Keifer.
We continued to live on Cecil and Mildred's farm until purchasing our own farm in 1946, located four miles north of Sheridan Lake. After a short time, we were offered a price for the farm, one we couldn't refuse, and sold it in the spring of 1947.
In October of 1947, we purchased another farm nine miles north, one mile west of Limon, Colorado just two weeks after our first son, John Francis, was born.
Lloyd came to Limon a few days after they purchased the farm. Leona and John joined him the middle of November. So, it was off to Limon with mixed emotions of leaving family and friends and starting a new life, wondering if we would like our new home, new town, and wondering how long before making new friends... it was all kinda scary.
After John arrived, eight more children blessed our home - Douglas Eugene, 1950; Gregory Louis, 1951; Rodney Lee, 1953; Stanley Ray, 1955 and who passed away after two days of life; Jay Randal, 1957; Julie Ann and Joan Marie, 1960; and Charles Ray, 1962.
It is now 1995. Yes, we still live north of Limon. We now have five very special daughters-in-law, 16 wonderful grandchildren and two great grandchildren and of course the eight greatest children anyone could ask for.
We live among our new-found friends which by now are very cherished old friends. We celebrated 50 years of marriage this year - a half century of good times mixed with the hard times, but with a lot of fond memories.
Fast forward a few years to 2008 when Mom moved to Brush to be closer to Dad who was in the Eben Ezer Care facility with Alzheimers. Dad died November 8, 2010. Mom stayed in her duplex until February, 2017, when she moved to Washington County Greenhouse in Akron. Her last two months of life were in Valley View Aspen Rehab center in Fort Morgan where she was recovering from a hip replacement.
Mom will be most remembered for her clever wit, her love for life, endurance in suffering, and such a beautiful smile. Faith and family were the greatest importance to her. She leaves a long legacy with eight children, five daughter-in-laws, two sons-in-law, 19 grandchildren, 33 great grandchildren (plus one due in November), and one great, great grandchild.
Rosary was at Our Lady of Victory Catholic Church in Limon September 30, and Mass, October 1, 2018. Interment at Pershing Memorial Cemetery in Limon.
Memorial contributions may be made to the Cystic Fibrosis Foundation 6931 Arlington Rd. 2nd Floor Bethesda, Maryland 20814 or Alzheimer's Association of Colorado 455 Sherman Street, Suite 500 Denver, Colorado 80203 or Our Lady of Victory Catholic Church 425 H Avenue Limon, Colorado 80828
Funeral arrangements were under the direction of Love Funeral Homes-Limon.