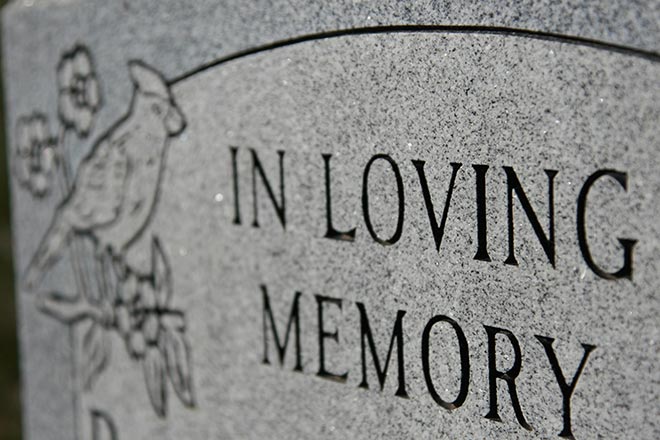 Published
Sunday, November 13, 2022
Maria, also known to family and friends as Lola, was born in Zacatecas, Mexico. She was child seven of nine brothers and sisters. Life was hard being raised with barely enough to live. Maria worked really hard on the family farm helping her grandparents.
Maria talked about her favorite place to go - a big tree she would climb or sit under by a stream on the property.
Maria completed eighth grade.
In 1981, Maria was introduced to Ervin Mitchek, whom she married April 23, 1982, in El Paso, Texas.
Maria moved to the farm north of Kit Carson and took on the task of learning the American way of life, teaching herself English, learning to run and work on equipment, and was a partner in building the Mitchek Farms GP operation.
Maria loved her trips going back home to see her parents and family, and always liked when any of them got to come visit her. She enjoyed dancing in the living room to Los Tigres del Norte and La Puerta Negra.
The delight of her life was giving birth to her sons, Paul and Alexander, October 8, 2004. It brought her great joy to care for them, be with them, watch cartoons and laugh out loud with them. Maria would pray while she watched Paul and Alex play their sports.
Another highlight was becoming an American citizen.
Maria's faith was important to her. She loved starting and being a part of Church of the Redeemed. She read her bible, and had many notebooks of notes. Her ongoing prayer was for her boys to know Jesus.
Maria is survived by her husband, Ervin; sons, Paul Mitchek and Alexander Mitchek; stepfamily, Debbie, Karen, Garret and Rebecca, and Loren and Marianna Mitchek; grandchildren; great grandchildren; sisters, Alejandrina, Rosalva, Gloria, and Francisca; brothers, Maximiliano and Pedro Sandoval; and nieces and nephews.
Maria was preceded in death by her parents, Maria Felix and Pedro Sandoval; brother, Anselmo Jose Sandoval; and sister Maria de Jesus Sandoval.
Maria Mitchek Memorial Fund memorials may be sent to Eastern Colorado Bank, P.O. Box 888, Cheyenne Wells, CO 80810, for ministries Maria supported.
Funeral services will be held November 17, 2022, at 11:00 a.m. at Church Alive in Kit Carson. Burial will follow in the Fairview Cemetery in Cheyenne Wells.
The family respectfully requests that those who are sending floral tributes, please contact KODA Floral at 719-349-0651.
Arrangements are under the direction of Brown Funeral Home.