Image
Obituary - Richard 'Rich' Dale Hougham
Image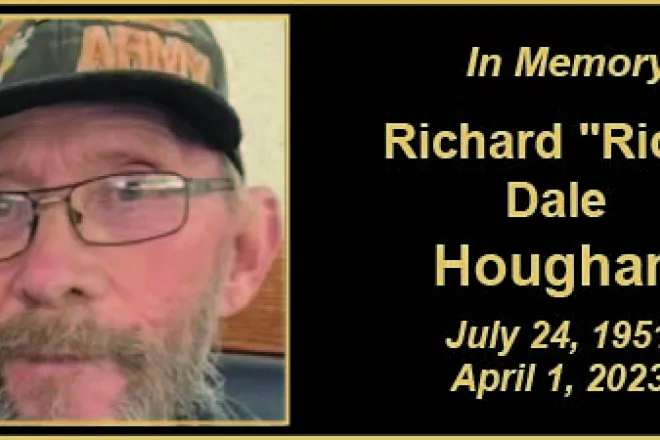 Rich Hougham was born July 24, 1951, passed away April 1, 2023 in Rockvale.
Rich is survived by his significant other, Darlene Murdock of Lamar; daughter, Jessica (Cari) Hougham of Rockvale; step children, Tammy Delarosa of Lamar, and Billie (Laning) Peterson of Eads; nine grandchildren; two great grandchildren; one sister; two brothers; and numerous nieces, nephews, cousins and many extended family members and friends.
Rich was preceded in death by his parents; wife, Benita; son, Tanner; two stepchildren; one grandson; and one granddaughter.
Funeral services were held April 6, 2023, at the Brown Funeral Home Chapel in Cheyenne Wells. Burial followed in the Fairview Cemetery in Cheyenne Wells with full military honors by the William Kimmell VFW Post #9700.
Memorial contributions may be made and would be appreciated to the Rich Hougham Memorial Fund, and can be sent to any Eastern Colorado Bank location or can be sent to Brown Funeral Home, P.O. Box 97, Cheyenne Wells, CO 80810.
Arrangement were under the direction of Brown Funeral Home.