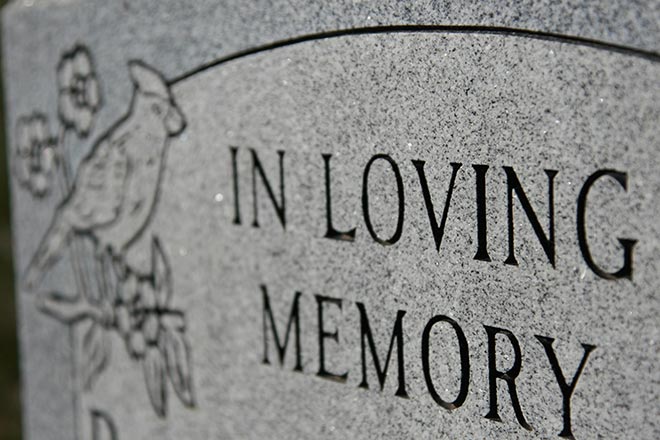 Published
Monday, September 3, 2018
Virgil Laverne Drescher
January 3, 1952 - August 28, 2018
Virgil Laverne Drescher was born January 3, 1952, in Lamar, Colorado, at the St. Catherine Hospital to Theodore Wilbur Drescher and Annabelle Marie Drescher. He passed away suddenly August 28, 2018, in the Aurora Medical Trauma Hospital in Aurora, Colorado. Upon his death he successfully donated his corneas to the national eye bank.
Virgil was an ornery, wild child, looking for trouble and usually finding it. He would often tell stories of when he was younger, such as stealing watermelons and getting shot at with buck shot. In Lakin, Kansas, he tied a badger up in the girls' shower during school, causing quite a commotion. There are so many more stories that could told about him getting in trouble with his cousins. He had many fond memories of growing up in eastern Colorado.
When he moved to Las Vegas, he had a pet skunk that he had de-scented and treated like a cat. He also had a horse named Cochise who liked to drink beer. Cochise would grab the bottle of beer and tilt his head up to guzzle it. Many years later Virgil's favorite horse was named Bum. That horse loved to head home without Virgil every chance it got. Virgil would get off to open a gate and that horse would take off and head for home as soon as his back was turned.
In 1964, he survived a fire in Buena Vista, Colorado, that took the life of his two sisters. It was around that time that his father left the family. Virgil stepped up and became the male head of the house, taking care of his siblings. In 1969, Virgil went to Las Vegas, Nevada, and met Sherry Rose Quackenbush. They were married in 1971 and had their daughter, Chere. When Chere was six weeks old, the little family moved to Denver. A year later they headed out to south of Arapahoe, Colorado, where they welcomed their son, Wayne, in 1978. In the mid-80's, the family moved to Hugo, Colorado, for three years and then moved north of Cheyenne Wells, Colorado, on a farm.
March 3, 2002, Virgil was baptized at the Cheyenne Wells Christian Church by Earl Helm and Pastor Paul Gifford. Later that year, Virgil helped baptize his cousins, Paula and Christopher.
In November 2002, Virgil was elected Sheriff of the county and moved into Cheyenne Wells. He held the position for eight years and then later was asked to come back temporarily for six months. When the stress of being Sheriff got to be too much, Virgil went back to driving truck and being a mechanic. At the time of his death he was working for Simplot.
During the course of his life, he held many different jobs. Rough stock rodeo rider, stock car driver, horse trainer for Wayne Newton, dog groomer, apartment cleaner, and home construction. Many people knew him as a farmer/rancher, cowboy, truck driver, mechanic, EMT and Sheriff.
Virgil is preceded in death by his father, two younger sisters, two younger brothers, and numerous other relatives. He is survived by his mother, Annabelle; brothers, Junior and Jerry; wife Sherry; daughter, Chere and husband; son, Wayne; and granddaughter Lena.
Funeral services were held Monday, September 3, 2018, at the Cheyenne Wells High School with Pastor Paul Gifford officiating. Burial followed in the Arapahoe Cemetery.
Memorial contributions can be made to the Virgil Drescher Memorial in care of the Eastern Colorado Bank; Box 888; Cheyenne Wells, CO 80810.
Visitation and funeral services were entrusted to the care of the Brown Funeral Home in Cheyenne Wells.