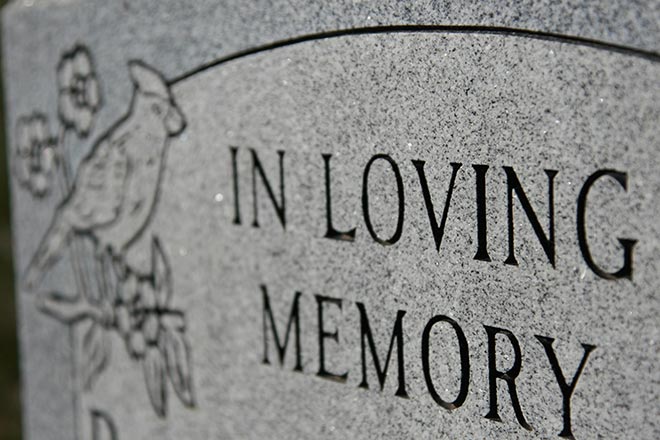 Published
Saturday, June 30, 2018
William E Bledsoe
1919 - 2018
After college, Bill returned to the Bledsoe Ranch. Like everyone of that era, he worked exceptionally hard and played even harder. It was not uncommon for Bill to work a twelve-hour day, then drive over 100 miles for a dance and be back home just before sunrise to gather the horses. In fact, it was at a 4th of July dance in Cheyenne Wells where Bill met his wife of 50 years, Helen Rooney. Bill and Helen were married in the winter of 1947. They raised their four children in a home they built a mere 85 feet from the location where Bill was born. Bill lived in that home for 70 years.
In 1952, at the age of 33, Bill ran as a State Representative for Colorado and won the seat by only a few votes. It was not long before the "Kid on the Hill" became known as the most fiscally conservative politician around. He was often quoted saying "If you vote no every time, you will be right at least 90% of the time," when it came to raising taxes. In 1954, Bill ran for State Senate and again narrowly defeated his Democratic challenger. From that point on, he won elections by landslides. After 12 years as a Senator, Bill returned to eastern Colorado full time to focus on putting his children through college and growing the ranch operation, but his passion for helping others persisted. It would be hard to calculate the hours spent, miles driven, and the energy given by Bill as a public servant, both locally and at the state level. He was always willing to sit on a board, go to a meeting, help fundraise, or do whatever else he could to better a cause or a person's life.
At the Capitol, Bill became acquainted with investing while visiting with his much older colleagues on their down time. He borrowed money from the local bank for his first stock market investment in the 1960's, but later became cross-ways with his local banker when the banker figured out the collateral of "stock" was not the four-legged kind, but in fact for shares of a company.
There were a few things about Bill that were steady as time: he always had a cigar, either in his mouth, or close to it; he always wore a cowboy hat - usually a Stetson; no matter the occasion or venue, he always wore a suit coat; and if he said something, he meant it. People may not have always agreed with him, but they knew he would do what he said. Bill also loved ponies, much to the dismay of anyone that had to be around them on the ranch. He would sometimes come home with cheap ponies because he felt sorry for them. In the summers, he could be found at the horse track betting with his family.
Bill had a lot of years in is life but had a lot more life in his years. Bill enjoyed going to local sporting events, playing pool in his home with his daughter-in-law, and having his family wear his cars out driving him around to parties, rodeos, and meetings. He would constantly run into people all over the country that would say, "Wow, Bill, you look great. You have not changed in 30 years!" He would pull his cigar out of his mouth and say, "It's all this clean living I do," then brag about his youthful appearance all the way home. At home, he spent hours watering his hollyhocks and trees, especially the day after a good rain. When he wasn't outside, he could be found reading the latest western novel his daughter, Sara, had given him or flipping his television back and forth between Bloomberg and "The Cowboy" channel.
Bill was larger than life to his family and to the many people that were fortunate enough to know him. He is the kind of person that you could write about for 20 pages and not even scratch the surface of how amazing his life was. Bill not only leaves behind his children, grandchildren, and great-grandchildren, but also a legacy that will always have a mark in eastern Colorado history.
Bill joins Helen and leaves behind four children, five grandchildren, five great-grandchildren, and a host of friends. His children are Mary Ann, Bonnie (Dan), Sara, and Bill (Hilary). His grandchildren are Cade (Blythe) Kerst, Anne (Ryan) Rexroth, Helyna (John) Thompson, William (Sarah) Bledsoe, and James (Lora) Bledsoe. His great-grandchildren are Hadley and Scarlett Kerst, Josette McConnell, Libby Rexroth, and John William Thompson.
Until our trails cross again, Senator.
Funeral services for William "Bill" Erb" Bledsoe II were held June 27, 2018 at the Lincoln County Fairgrounds in Hugo.
In lieu of flowers, memorial contributions in honor of Bill can be made to the Colorado Independent CattleGrowers Association, 6247 State Hwy 71, Ordway, Colorado 81063.
Arrangements were under the direction of Love Funeral Homes.