Image
Rocky Mountain National Park fees set to increase
(The Center Square) – The cost of visiting Rocky Mountain National Park is set to increase.
A one-day vehicle pass will go from $25 to $30 beginning on May 27. Park officials say the increase is necessary to "improve and maintain high-quality visitor services."
Rocky Mountain National Park was the fifth busiest national park in the U.S. last year with 4.4 million visits, according to federal data. The park had 3.3 million in 2020 because of temporary COVID closures, and a record 4.67 million visits in 2019.
"While basic park operations are funded by direct appropriations from Congress, the recreation use fees collected by the park are used to support new projects and the ongoing maintenance of park facilities that directly enhance the visitor experience," park officials said in a news release.
Those camping at the park this winter should expect to pay $30 per night, which is up from $20. Starting in summer 2023, campground fees will increase from $30 to $35 per night. Group-site campground fees will raise $10 for each tier in group size to $50/$60/$70. 
Image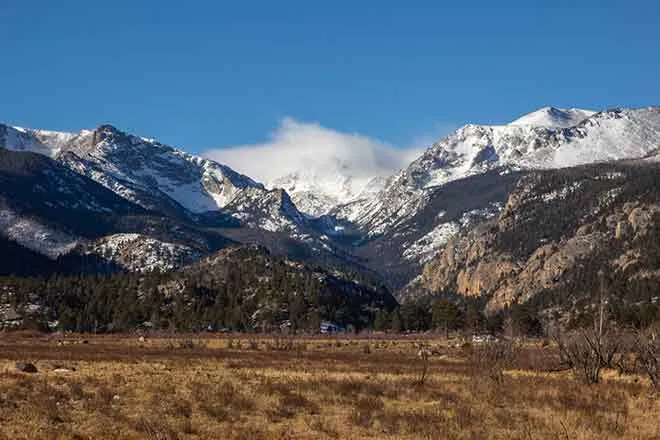 "Increased campground fees will address cost increases related to trash removal, vault toilet and custodial servicing, general site maintenance and snowplow operations in the winter," park officials said. "The Longs Peak Campground, open summers for tents only, will remain $30 per night because there are no flushable toilets and campers need to bring their own drinkable water."
At a time in which the cost of everything from food to fuel is increasing, park officials noted the fee increase is "still an incredible value" when considering other comparable family and recreational experiences.
Shawn Regan, vice president of research at the Property and Environment Research Center (PERC) in Bozeman, Mont., said the fee increases will be good for both public lands and the visitors who enjoy them.
"Everyone who cares about healthy public lands and outdoor recreation should support empowering local park managers to make site-specific decisions about the smartest way to operate," Regan said. "Leveraging tools like entrance fees helps fund critical deferred maintenance projects at the park while ensuring the parks remain accessible to visitors, (so) park visitors should feel good about paying their entrance fee because it enables them to play a direct role in caring for the parks they love."
The park spans more than 400 square miles near Estes Park and includes everything from meadows to mountain peaks.