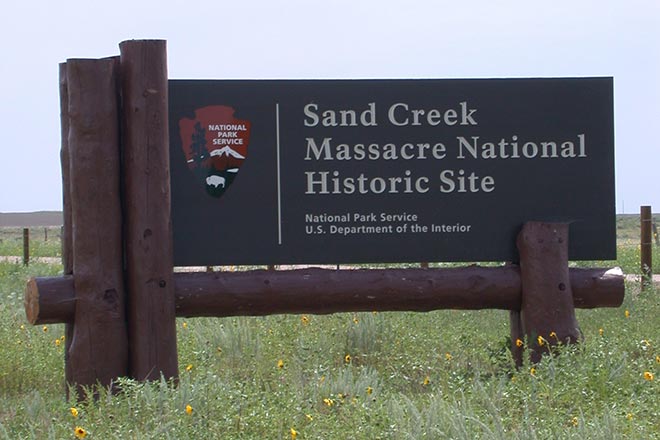 Published
Tuesday, March 19, 2019
The Sand Creek speaker series continues March 21 with a presentation by Barbara Sutteer entitled "Identifying Sand Creek Camp through Traditional Knowledge." The presentation will take place at the Crow Luther Cultural Events Center in Eads starting at 6:00 p.m.
Sutteer has spent many years in federal service including 10 years each with the Bureau of Indian Affairs and the Federal Aviation Administration. She also spent 12 years working in the National Park Service. She was the first female Native American to be selected as Superintendent of Custer National Monument, where, in 1991, the legislation in renaming the site to Little Bighorn Battlefield National Monument was passed. She also worked in the Office of American Indian Trust Responsibility for the National Park Service Regional Office in Lakewood as Tribal Liaison.
During her career, Sutteer has been a part of many major projects including the Alaska Native Claims Settlement Act, the Native American Graves and Repatriation Act, development of a curriculum-based education program at Washita Battlefield National Historic Site, and the archaeological study and oral history project for Sand Creek Massacre National Historic Site.
Sutteer's presentation is part of a series of public sessions, hosted by Sand Creek Massacre National Historic Site, for education on Native and Non-Native American perspectives of the historical context in which the Sand Creek Massacre took place. The education series of speakers, historians, and educators will be scheduled throughout 2019 to present sessions that will address American history, tribal histories, and American Indian Law.