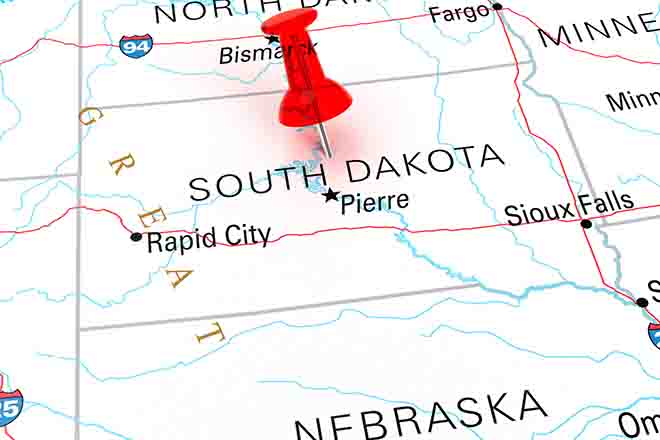 Published
Sunday, February 5, 2023
(The Center Square) - The South Dakota Senate censured a senator accused of graphically describing breastfeeding procedures to a legislative staff member.
The motion approved 9-0 by the Senate Select Committee on Discipline and Expulsion on Wednesday also immediately lifted Sen. Julie Frye-Mueller's suspension. The full Senate approved the recommendation after the meeting.
The votes came after a lengthy meeting on Tuesday night that included testimony about the incident that occurred with a staff member of the Legislative Research Council.
The unnamed staff member said in written testimony that Frye-Mueller and her husband, Mike Mueller, came into her office last week to discuss a bill. The senator asked the staff member about her child and if she had vaccinated her child. When she said 'yes,' Frye-Mueller pointed her finger at the staff "aggressively" and told her "it would cause issues," according to the testimony.
Frye-Mueller then asked the staff member if she was breastfeeding, the staff member said. When the staff member said she was using formula, Frye-Mueller began describing how she could breastfeed.
"She proceeded to provide hand gestures to her chest area and motion to her husband to see if he agreed," the staff member said in her testimony. "He smiled and nodded."
Frye-Mueller, R-Rapid City, is serving her second term in the Senate. She previously served in the House of Representatives.
Former state representative Steven Haugaard represented the senator in the hearings and asked for more time to investigate the complaint.
"This is absolutely unprecedented for the Senate to take this kind of action to suspend someone's right immediately without the hearing, without investigation, without an opportunity to cross-examine essentially, the parties involved, without an opportunity to do any kind of thorough investigation and to jump to a conclusion," Haugaard said.
Frye-Mueller told the committee that she was humiliated by the accusations. She did not broach the subject of breastfeeding first, the senator said.
"I am absolutely disgusted with the filthy talk regarding breastfeeding," Frye-Mueller said. "I never brought that topic up and why would I? The staff was comfortable enough to confide in me and I told her about my similar situation."
Sen. Reynold Nesiba, D-Sioux Falls, also recommended limiting Frye-Mueller's access to LRC staff members in his motion. The motion did not include any actions against Mike Mueller.
"Our LRC staff is the smallest in the country and we have a duty to protect them," Nesiba said. "This is a personnel matter."