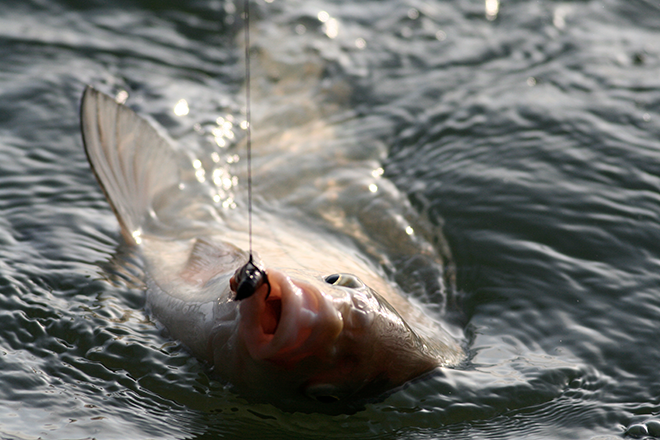 Published
Tuesday, July 26, 2016
Arkansas Headwaters
The Arkansas River has been very stable in both flow and water quality through the last two weeks. We anticipate similar conditions through the middle of August. Current hatches include tricos and pale morning dun mayflies, yellow sally stoneflies, a variety of caddis, and the full range of terrestrials. Brown trout will be holding along the edges in the low light hours and then moving into slightly deeper water when the sun is bright and high in the sky. Arkansas Headwaters Recreation Area
Clear Creek Reservoir
Trout angling at Clear Creek Reservoir has been slow from both boat and shore. Almost all of the rainbow trout caught ranged from 8 to 12 inches in size. The best shore fishing has been early morning and late evening. Trolling worms with flashers along the southern part of the lake was the most productive method to catch trout. A needlefish lure was the only lure to generate consistent strikes from trout while trolling. From a boat while drifting, fishing three feet of line between a worm and bobber yielded a high catch of trout. The kokanee salmon fishing remains very slow. The best time to fish for kokanee salmon has been between 6:30 p.m. to 8 p.m. Boat anglers targeting kokanee salmon usually employ squids tipped with corn near the dam of the reservoir. Most of the tiger muskie were caught late in the evening. A majority of the larger tiger muskie followed a lure up to a boat without striking at the lure. The reservoir is closed to trailer motorized watercrafts on Tuesdays and Wednesdays. The current boating hours are from 6 a.m. to 8 p.m.
John Martin Reservoir
The reservoir is currently at 160,000 acre feet and the water temperature is currently around 85 degrees at the surface. We are still seeing the small white bass and small crappie being caught. Anglers are having success using shrimp, hard baits, and soft baits. There are some larger wiper and walleye being caught near the trestle and some larger crappie and catfish being caught near the lane 19 boat ramp. Fishing at the spillway is slow to moderate with some reports of catfish being caught with better success as the sun sets. There are currently four gates open. Lake Hasty is still fishing okay in the morning and evening but slows during the heat of the day. John Martin State Park
Lake Pueblo
The current surface temperature is around 77 degrees. Fishing has been fair to good lately. Look for walleye in deeper water now that temperatures have gone up. Lindy rigs, grubs, and live bait are producing for walleye. Bass fishing has been consistent for anglers using soft plastics, spinner baits, and crank baits. Early and late in the day will produce better results now that the water has warmed up. Not many reports on trout fishing right now. Catfish are being caught on the west end using chicken liver and worms. Wipers have been far and few between. Anticline Pond has been producing a lot of trout. Boaters are reminded that the boat ramps are open and summer hours are from 5 a.m. to 11 p.m. are in effect. Lake Pueblo State Park
North Gateway Park
Anglers are having more luck catching bass in pond #1 than ponds #2 or #3 right now. Hard baits, soft baits, and artificial worms and minnows are working the best. The trout bite is still slow due to the warm water temperatures. The catfish bite is fairly slow, but some are being caught occasionally.
Trinidad Lake
The current surface water temperature is around 70 degrees. Shoreline fishing has slowed down. We are seeing a few trout being caught on PowerBait. Early mornings and late evenings are the most productive time to fish. Boaters are still catching walleye and perch using jigs tipped with a night crawler or artificial minnow. They are also catching some trout while trolling. Trinidad Lake State Park
Valco Ponds
Fishing for bass has been fair to good. Soft plastics are the ticket right now. Fishing is only allowed on ponds #1, #2, #3, and a small portion of pond #4. Also, a park pass is required for any vehicle that is parked in the Valco parking lot.