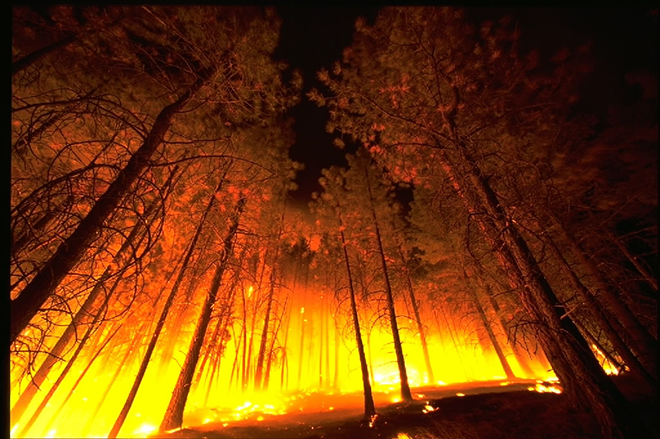 Published
Wednesday, July 4, 2018
The Colorado Division of Fire Prevention and Control is reminding the public to use caution during Independence Day holiday celebrations and do their part to prevent wildfires.
Fire conditions across much of the state are extreme, and tens of thousands of acres of forest have burned since the start of June, in addition to thousands of acres of grassland that burned earlier in the year on the eastern plains. Of 11 major fires being tracked in Colorado, two have scorched well over 140,000 acres. The 416 Fire that started in La Plata County June 1 has burned nearly 53,000 acres, while the Spring Creek Fire, which started June 27, is around 95,000 acres.
DFPC asks that everyone to do their part to prevent wildfires during this time of year. Fireworks can be dangerous especially while fire conditions are extreme.
"As we are in Colorado's core fire season, the wildland urban interface communities are particularly threatened by wildfire," said DFPC Director Mike Morgan. "Understanding the dangers associated with the use of illegal fireworks, or misuse of legal fireworks, is critical to keeping everyone safe during the 4th of July holiday."
Many fires have been caused by human carelessness, which could have been prevented, so DFPC is urging people to attend professional public displays instead of using consumer fireworks.
DFPC also encourages people to and observe fire restrictions. The most current fire restriction information can be obtained from each county or the U.S. Forest Service.
For safety tips, visit the DFPC Fireworks Safety webpage at https://goo.gl/TQPkGs