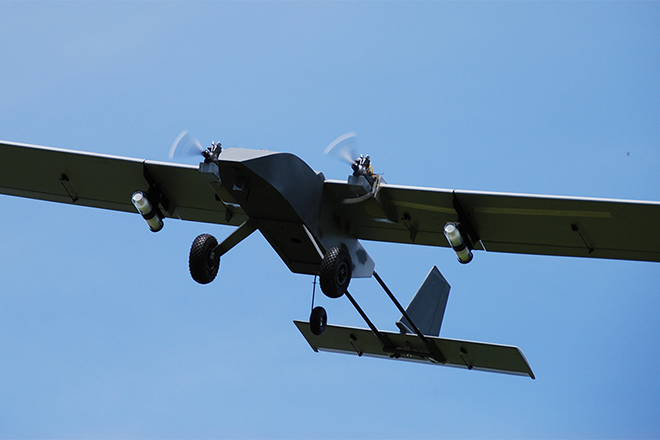 Published
Saturday, July 8, 2017
An unmanned aircraft system (UAS), sometimes called a drone, is an aircraft without a human pilot onboard - instead, the UAS is controlled from an operator on the ground.
When you fly a drone in the United States, it is your responsibility to understand and abide by the rules.
If you're one of the lucky people who received a drone as a holiday present, the Federal Aviation Administration wants you to know how to fly it safely. The agency has released a new video reminding everyone of the rules and regulations that safe drone pilots must follow.
Before you fly your drone outdoors, the first thing to do is register it at www.faa.gov/uas. If you're going to operate according to the model aircraft rules, you'll receive one identification number to apply to all your drones. Non-modelers must register each of their drones individually.
The video above also tells you how to get the FAA's B4UFLY Google app or iPhone app that provides the latest information about airspace restrictions wherever you intend to fly your drone.
UAS Safety is Everyone's Responsibility
That means following the rules:
Don't fly over people and respect the privacy of anyone on the ground.
Don't fly near other aircraft or in restricted airspace, such as "No Drone Zones."
The US Forest Service wants to remind drone pilots "If you Fly, We Can't."

Individuals and organizations that fly UAS on National Forest System lands must follow FAA guidance. This stipulates that a UAS must not interfere with manned aircraft, must be flown within sight of the operator and operated only for hobby or recreational purposes.

Flying drones or UAS within or near wildfires without permission could cause injury or death to firefighters and hamper their ability to protect lives, property, and natural cultural resources.
Fire managers may suspend aerial firefighting until unauthorized UAS leave the area, which could allow a wildfire to grow larger.

If you want to know more about this, contact your nearest Land Management Agency office to find out more about UAS and public lands or the U.S. Forest Service Website.
The bottom line: Safe flying is what smart drone pilots do.
UAS in Emergency Incidents
UAS operations are particularly effective in emergency incidents for missions that are dangerous.
Humans are not put at risk.
Continuous operations are possible.
Operations with UAS often cost less than using manned aircraft.
Things an operator must know for flying under the small UAS rule (14 CFR part 107):
Pilot Requirements:
Must be at least 16 years old
Must read, write, speak and understand English
Pass a TSA security screening
Pass knowledge exam at FAA-approved Knowledge Testing Center
Aircraft Requirements:
Operating Rules:
Must keep the aircraft in sight (visual line-of-sight)
Altitude of 400-feet or less or a 400 foot radius
Must fly during the day and only one UAS per pilot in command
Must fly with groundspeed at or below 100 mph
Must yield right of way to manned aircraft
Must NOT fly over people
Must NOT fly from a moving vehicle