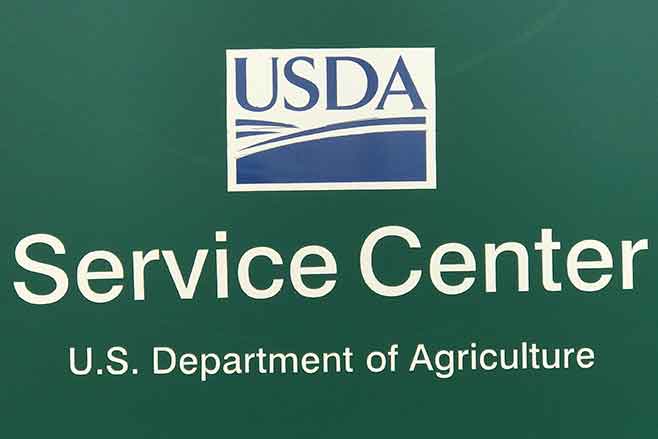 Published
Monday, August 26, 2019
IMPORTANT DATES TO REMEMBER:
SERVICE CENTER CLOSED - Monday, September 3
Farm Loan personnel in Eads Office - 2ndTuesday every month
COC Meeting - September 25 - 9:00 a.m.
CRP Routine Haying & Grazing - 2ndSeason begins July 16
Marketing Assistance Loans Available - $2.80 loan rate - wheat
2019 MFP - Call and schedule your appointment!
Disclaimer: Information in this UPDATE is pertinent to Kiowa County FSA only. Producers reading this and that do not have FSA interest in Kiowa County are advised to contact their local FSA Office.
FARM BILL TRAINING - Wednesday and Thursday, August 28 and 29
FSA employees across the state of Colorado will be completing ARCPLC training in the office during business hours from 9:00 a.m. - 1:00 p.m. both days. We are asking producers to please be mindful of the dates and times and limit your visits and phone calls to the office during that time. We appreciate your cooperation.
SERVICE CENTER CLOSED
The USDA Service Center will be closed on Monday, September 2 in observance of Labor Day. The office will reopen on Tuesday, September 3. The Kiowa County Fair and Rodeo begins the week of September 9th. The Service Center will be open regular business hours, 8:00 - 4:30 p.m. during the fair.
NAP DEADLINES
The first 2020 NAP deadline for Kiowa County is next Tuesday, September 3. Below is a list of NAP application for coverage closing date and the crops for each deadline.
September 3, 2019 - triticale, canola
December 2 - grass, mixed forage and alfalfa
March 16 - sorghum forage, oats, common millet and soybeans
NAP Buy-Up Coverage Option
The 2018 Farm Bill reinstates higher levels of coverage, from 50 to 65 percent of expected production in 5 percent increments, at 100 percent of the average market price. Producers of organics and crops marketed directly to consumers also may exercise the "buy-up" option to obtain NAP coverage of 100 percent of the average market price at the coverage levels of between 50 and 65 percent of expected production. NAP basic coverage is available at 55 percent of the average market price for crop losses that exceed 50 percent of expected production.
NAP Service Fees
For all coverage levels, the new NAP service fee is the lesser of $325 per crop or $825 per producer per county, not to exceed a total of $1,950 for a producer with farming interests in multiple counties. These amounts reflect a $75 service fee increase for crop, county or multi-county coverage. Beginning, limited resource and targeted underserved farmers or ranchers remain eligible for a waiver of NAP service fees and premium reduction when they file form CCC-860, "Socially Disadvantaged, Limited Resource and Beginning Farmer or Rancher Certification."
MFP UPDATES
The FSA Office received notification last week that the software update should be released August 29. The software release will fix the following MFP acreage/crop issues.
Sorghum forage - all intended uses and types as reported will be reflected.
Failed acreage reported for 2018 and 2019. Those acres are currently not reflecting in the producer's eligible acres.
The office has a list of producers that have been delayed from applying for MFP awaiting these software corrections. The office will begin reaching out to those producers and rescheduling their appointment next week.