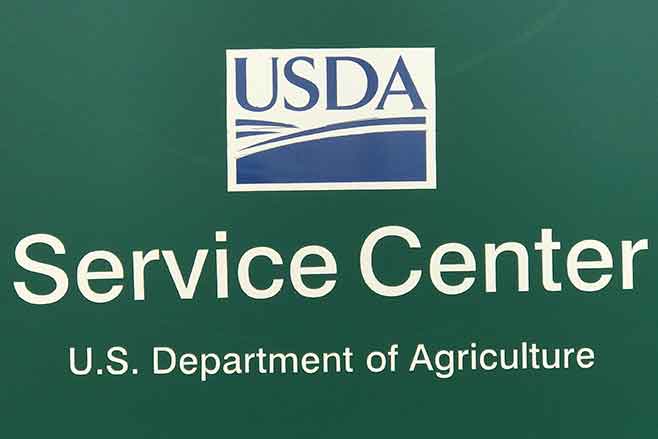 Published
Tuesday, February 4, 2020
IMPORTANT DATES TO REMEMBER:
SERVICE CENTER CLOSED - Monday, February 17 - President's Day
CRP General Signup #54 - Deadline February 28, 2020
Farm Loan personnel in Eads Office - 2nd Tuesday every month
2019 & 2020 - ARCPLC signup - Begins October - Deadline March 15th
Disclaimer: Information in this UPDATE is pertinent to Kiowa County FSA only. Producers reading this and that do not have FSA interest in Kiowa County are advised to contact their local FSA Office.
CRP SIGNUP
And just like that - we're in the last 30 days of this General Signup. NRCS is busy completing field assessments, FSA employees are busy getting paperwork out to producers to complete their offer. Many of the producers are getting paperwork sent to them through email and some through USPS. It's IMPORTANT TO CHECK YOUR EMAIL DAILY. Producers who are unable to print the paperwork, please contact the office and the forms can be either mailed or emailed to a local office that can assist you in completing them.
REMINDER: producers that received a letter concerning an expiring contract will receive the final payment in October on the existing contract. The current offers, if accepted will take affect October 1, 2020.
ARCPLC POSTCARD and ENROLLMENT
Producers who have not completed the 2019 and 2020 ARCPLC enrollment will be receiving a postcard mailed out by FSA's national office. The postcard is meant to serve a reminder of the approaching deadline of March 15.
Few reminders concerning the enrollment.
2019 and 2020 election - producer with control of farm in 2019 makes the election for the two years. If there is change in 2020 for the farm, the producers with shares in the commodity can be changed, but the election remains the same.
Beginning crop year 2021 - producers can make an election yearly through 2023.
Producers who fail to make an election for 2019 will be defaulted into the previous election on the farm. Ex. If the farm was enrolled into ARC-CO for 2014 Farm Bill - that will be the defaulted election for 2019 and 2020 the farm will not be eligible for 2019 payment.
ARC-CO or PLC election options - NOT dependent on planted crops for the year, paid specifically on farms base acres that are present on the farm.
For all covered commodities with base acres on the farm.
On a crop-by-crop basis
Not applicable if an ARC-IC election is made on the farm.
All covered commodities AND the farm. ARC-IC is the only program dependent on the crop planted for the year, base acres are used in the computation for payment.
Currently - 2019 Price Loss Coverage (PLC) rates are:
Wheat - .95 per bushel
Corn - zero
Barley - .35 per bushel
Grain Sorghum - .55 per bushel
Sunflowers - .0235 per pound