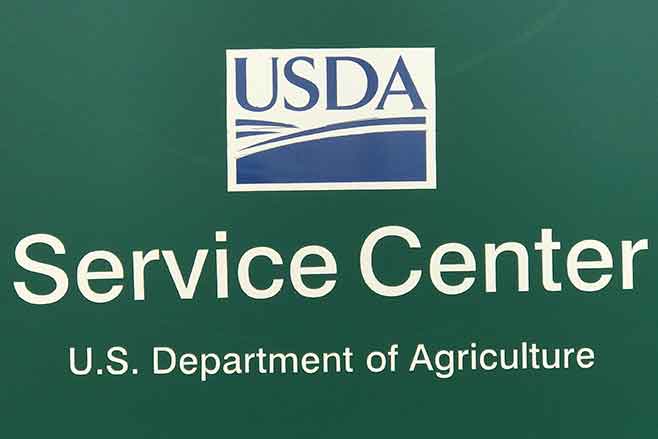 Published
Tuesday, October 5, 2021
IMPORTANT DATES TO REMEMBER:
OCTOBER 11, USDA SERVICE CENTER CLOSED - Columbus Day
OCTOBER PAYMENT CYCLE - CRP annual rental - 2020 ARCPLC payments to be issued.
NOVEMBER 15, 2021 - 2022 Fall acreage certification date.
DECEMBER 1, 2021 - Noninsured Assistance Program (NAP) application for coverage deadline - native grass
JANUARY 30, 2022 - 2021 LIVESTOCK FORAGE PROGRAM - January 31, signup deadline.
Disclaimer: Information in this UPDATE is pertinent to Kiowa County FSA only. Producers reading this and that do not have FSA interest in Kiowa County are advised to contact their local FSA Office.
THE USDA SERVICE CENTER HAS A DROP BOX AVAILABLE ON THE EAST SIDE OF THE BUILDING.
COVID-19 UPDATE - The USDA Service Center received instructions last week that all customers visiting any Service Center will be required to wear a mask, regardless of vaccination status.
SERVICE CENTER CLOSED
All USDA Service Centers will be closed Monday, October 11, 2021, in observance of Columbus Day. Service Centers will reopen on Tuesday, October 12, 2021.
DIRECT DEPOSIT LETTERS
The office mailed producers without direct deposits on file a letter explaining that producers should enroll in direct deposit with your financial institution. It's a simple process to enroll into direct deposit - complete a form and have either your financial institution complete the routing and account information or give the office a voided check.
NRCS FIELD VISITS
Producers who have accepted offers into the CRP Grasslands program can expect to see NRCS employees conducting field visits over the next few months. NRCS has a deadline of December 17, 2021, to complete a final Conservation plan for the accepted offers.
NEW FSA EMPLOYEE
The FSA office has a new employee. Brandi Nevius started few weeks ago. Brandi comes on board as a permanent program technician as a replacement for Hallie's position which has been vacant since January. Welcome aboard Brandi.
EXPIRED CRP ACREAGE
Producers who did not re-offer expiring CRP acres or the land was not accepted by USDA for re-enrollment; as of October 1, 2021, this land is not under a CRP contract any longer. Producers can graze under no restrictions by FSA or NRCS - however producers who are possibly going to try to re-offer the land during another signup need to aware that for USDA to accept an offer on expired CRP the land must be maintained as CRP land. Therefore, do not graze below the 4-inch stubble height.
Producers who offered the land into the CRP Grasslands can graze the acreage as the final conservation plan has not been finalized.
Producers who are going to return the land to cultivated cropland must complete an AD-1026 form with FSA and obtain a conservation plan through NRCS.
2020 ARC-CO and PLC RATES
FSA Offices will be busy the month of October issuing 2021 CRP annual rental payments and 2020 ARC-CO and PLC payments on farms that are enrolled and approved.
The 2020 rates for both programs are shown below.
PLC or Price Loss Coverage - rates are national rates - no county variance.
Wheat - .45 bu.
Barley - .20 bu.
Corn, grain sorghum and sunflowers - zero
To compute a PLC payment below is an example.
85% of base acres x PLC farm commodity yield x PLC rate x share x sequestration rate = payment.
Ex. 100 wheat base acres x 85% x 30 PLC yield x .45 PLC rate x 100% share x 5.9% sequestration rate = $1080.00 PLC payment.
ARC-CO or Agricultural Risk Coverage - county coverage based on physical location of land.
| | | |
| --- | --- | --- |
| County Name | Crop Name | 2020 ARC-CO Payment Rate |
| | | |
| Kiowa | Barley | $34.48 |
| Kiowa | Corn | $18.55 |
| Kiowa | Grain Sorghum | $14.46 |
| Kiowa | Sunflower Seed | $22.13 |
| Kiowa | Wheat - irrigated | $16.44 |
| Kiowa | Wheat - non-irrigated | $8.10 |
| | | |
To compute an ARC-CO payment.
85% of base acres x share x payment rate x sequestration rate = payment
Ex. 100 wheat base acres x 85% x 8.10 x 94.1% = 648.00