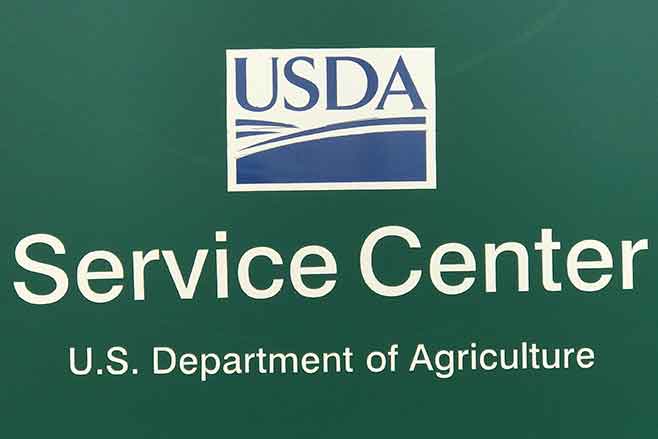 Published
Monday, September 11, 2023
IMPORTANT DATES TO REMEMBER
NAP APPLICATON FOR COVERAGE DEADLINE - Alfalfa and Grass - December 1, 2023
2023 LIVESTOCK FORAGE PROGRAM or LFP - Kiowa County eligible - deadline to apply January 30, 2024.
Disclaimer: Information in this UPDATE is pertinent to Kiowa County FSA only. Producers reading this and that do not have FSA interest in Kiowa County are advised to contact their local FSA Office.
THE USDA SERVICE CENTER HAS A DROP BOX AVAILABLE ON THE EAST SIDE OF THE BUILDING.
USDA is an equal opportunity provider, employer, and lender.
OCTOBER PAYMENT CYCLE
In just a few weeks, FSA offices will begin issuing 2023 CRP annual rental payments. Producers who have any changes to their direct deposit account information need to inform the FSA office with the correct account number and routing number. Producers without direct deposits will receive checks, which delay receipt of the funds by an additional 5-7 days.
With the high commodity prices there are no projected 2022 PLC payments. The ARC-CO actual yields for counties have not been published to date, until those yields are available, counties will not know if any ARC-CO payments have triggered.
ARC-IC payments will be dependent on the benchmark and actual production yields that were submitted by the producers with ARC-IC farm elections.
U.S. DROUGHT MONITOR
Drought conditions are beginning to appear on the western slope. With producer's drilling wheat in the area, some rain would be welcomed.
Applying for Farm Storage Facility Loans
The Farm Service Agency's (FSA) Farm Storage Facility Loan (FSFL) program provides low-interest financing to help you build or upgrade storage facilities and to purchase portable (new or used) structures, equipment and storage and handling trucks.
Eligible commodities include corn, grain sorghum, rice, soybeans, oats, peanuts, wheat, barley, minor oilseeds harvested as whole grain, pulse crops (lentils, chickpeas and dry peas), hay, honey, renewable biomass, fruits, nuts and vegetables for cold storage facilities, floriculture, hops, maple sap, rye, milk, cheese, butter, yogurt, meat and poultry (unprocessed), eggs, and aquaculture (excluding systems that maintain live animals through uptake and discharge of water). Qualified facilities include grain bins, hay barns and cold storage facilities for eligible commodities.
Loans up to $50,000 can be secured by a promissory note/security agreement, loans between $50,000 and $100,000 may require additional security, and loans exceeding $100,000 require additional security.
You do not need to demonstrate the lack of commercial credit availability to apply. The loans are designed to assist a diverse range of farming operations, including small and mid-sized businesses, new farmers, operations supplying local food and farmers markets, non-traditional farm products, and underserved producers.
For more information, contact your local County USDA Service Center or visit fsa.usda.gov/pricesupport.