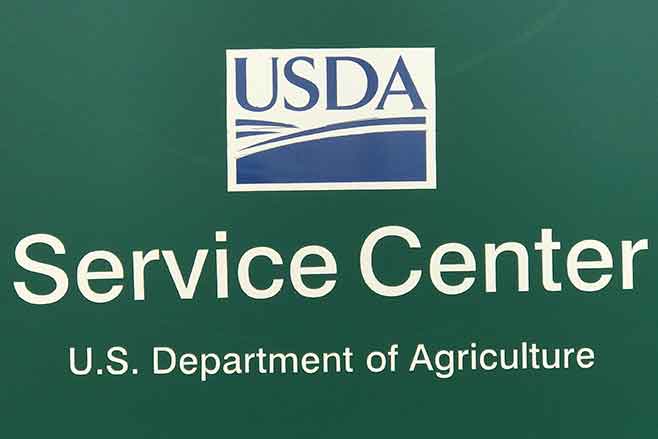 Published
Tuesday, September 21, 2021
IMPORTANT DATES TO REMEMBER:
SEPTEMBER 27, 2021 - CRP GRASSLAND SIGNUP 203- Deadline for one producer on the CRP contract to sign the interim conservation plan.
OCTOBER - CRP annual rental - 2020 ARCPLC payments to be issued. More information will be available in next week's article.
NOVEMBER 15, 2021 - 2022 Fall acreage certification date.
DECEMBER 1, 2021 - Noninsured Assistance Program (NAP) application for coverage deadline - native grass
Disclaimer: Information in this UPDATE is pertinent to Kiowa County FSA only. Producers reading this and that do not have FSA interest in Kiowa County are advised to contact their local FSA Office.
THE USDA SERVICE CENTER HAS A DROP BOX AVAILABLE ON THE EAST SIDE OF THE BUILDING.
COVID-19 UPDATE - The USDA Service Center received instructions last week that all customers visiting any Service Center will be required to wear a mask, regardless of vaccination status.
2022 FALL CERTIFICATION
November 15, 2021, is the deadline for fall certification which includes fall seeded wheat for 2022 harvest. For operators with numerous farms, the maps have been pulled together for your specific farms. The maps can be picked up at the office during business hours.
NAP DEADLINE
December 1, 2021, is the deadline to apply for coverage for the following crops -
Alfalfa
Grass
Mixed forage
To obtain an application for coverage producers must supply the office with the applicable service fee or the CCC-860, Socially disadvantaged, limited resource, beginning and veteran farmer or rancher certification completed form. The NAP service fee is the lesser of $325 per crop or $825 per producer per county, not to exceed a total of $1,950 for a producer with farming interests in multiple counties.
Buy-up coverage is not available for perennial grasses.
CRP GENERAL SIGNUP #56
Producers with CRP General Signup #56 will be receiving a copy of their approved contract for their records within the next week or two to retain for their records. The contract start date will be October 1, 2021 - the first annual payment for these contracts will not occur until October 2022.
CRP GRASSLAND SIGNUP #203
NRCS has been given an extension to obtain a signature on the interim conservation plan until Monday, October 27, 2021. NRCS employees have been busy calling producers to come visit the office and sign the interim plan.
By having producers sign an interim conservation plan, this will allow NRCS until December 17th to complete the final conservation plan. NRCS will be conducting site visits and doing an inventory of the existing grasses to determine stocking rates for the conservation plan. NRCS will be contacting producers to obtain all signatures on the final plan. The final plan will be the last opportunity for producers to 'opt out' of the CRP contract without liquidated damages being assessed.
Few reminders for accepted Grassland offers -
FSA does not allow succession-in-interest to offer, unless death of the participant occurs. Producers who are currently working with a realtor on selling CRP acreage; closing on the property needs to occur after October 1, 2021.
Partial acreage withdrawals are not allowed.
Offers are scheduled to become an approved CRP contract October 1, 2021.
CRP payment limitation of $50,000 per person applies to CRP Grassland contracts.