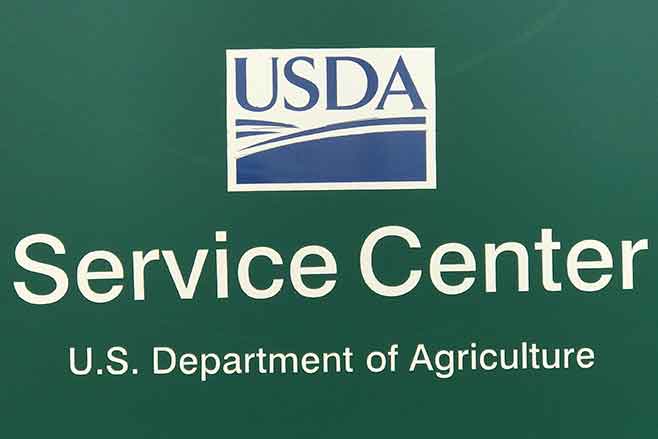 Published
Thursday, May 26, 2016
By Eads USDA Service Center
IMPORTANT DATES TO REMEMBER:
March 15 - July 15th - Primary Nesting Season for CRP. No practice or management activity allowed.
May 31 - Last day to request commodity loan for 2015 grain sorghum, corn and sunflowers
July 15th - Production submission deadline for 2015 NAP crops.
July 15th - Acreage reporting deadline for planted spring crops and CRP
August 1 - Deadline to request farm reconstitution or farm transfer for 2016.
August 1 - 2016 ARC-PLC Enrollment Deadline
August 1 - County Committee Nomination Deadline - LAA 3 - west end
Acreage Reporting Deadline
The office realizes there are still producers planting their spring seeded crops; however if you have completed your planting come into the office and complete your acreage report. July 15th acreage reporting deadline is rolling around fast and with producers busy in the field and harvest around the corner, schedule some time to come in and finalize your acreage report and sign your ARC-PLC contracts.
To complete your acreage report; the office needs the number of acres planted and plant date and the intended use of the crop; ie forage, grain, seed etc. The office has quite a bit of paperwork for producers to complete; such as ARC-PLC contract, CCC-633 ez-LDP (loan deficiency payment) form and CCC-941, adjusted gross income form. So plan on spending some time completing your needed paperwork.
Producers traveling a long distance are encouraged to call ahead and ensure there is ample staff to assist you.
COC NOMINATIONS
It's that time of year again and it sure does come around fast. Kiowa County is represented by three County Committee persons; the district areas are referred to as 'Local Administrative Area's' or an LAA. Current Kiowa County COC members and the area they represent are:
LAA-1 - east end of the county - Sean Harkness
LAA-2 - central area of the county - Destiny (Duff) Haase
LAA-3 - west area of the county - Jeff Salisbury
For 2016, LAA-3 is up for election. Jeff is term limited and will be unable to seek re-election. Elected County Committee members serve a three year term and are eligible for three terms. Currently the FSA office will be accepting nomination petitions. Interested producers need to be an eligible voters in the LAA that is up for election. If you receive a postcard next week; you are considered an eligible voter for LAA-3 in Kiowa County.
The current time-line for COC elections are as follows:
June 15, 2016 - Postcards with information on how to obtain nomination forms will be mailed by Kansas City to eligible voters in LAA-2.
August 1, 2016 - Final date for County Offices to receive a nomination form (FSA-669A). Nomination petitions postmarked by August 3, 2015 are acceptable.
November 7, 2016 - Ballots to be mailed to eligible voters.
December 12, 2016 - Final date for ballots to be returned to the County Office.
Interested and eligible producers can obtain a nomination petition (FSA-669A) at the FSA Office or on the internet at http://www.fsa.usda.gov/elections, scroll down to the links under '2016 Election Materials' and click '2016 Nomination Form'. Nomination petitions can also be mailed to the producer upon request.
Committee members are a critical component of the day-to-day operations of FSA. They assist in delivery of FSA farm programs at the local level. Farmers who serve on committees help decide the kind of programs their counties will offer. They work to make FSA agricultural programs serve the needs of local producers.
USDA SERVICE CENTER CONTACT INFORMATION
Telephone
719-438-5851
FSA (Ext 2)
NRCS (Ext 3)
FSA Fax number: fax2mail 844-332-7501
E-mail individuals firstname.lastname@co.usda.gov
(Example firstname.lastname@co.usda.gov
dawna.weirich
charla.ferris
hallie.barlow
marvin.watson
marlin.miller
KIOWA COUNTY FARM LOAN CONTACT INFO
Telephone
719-336-3437 (ext2)
Natalie Bond
Mary Rhoades
SERVICE CENTER OFFICE HOURS:
Monday through Friday
8:00 a.m. to 4:30 p.m.
By appointment only on Friday.