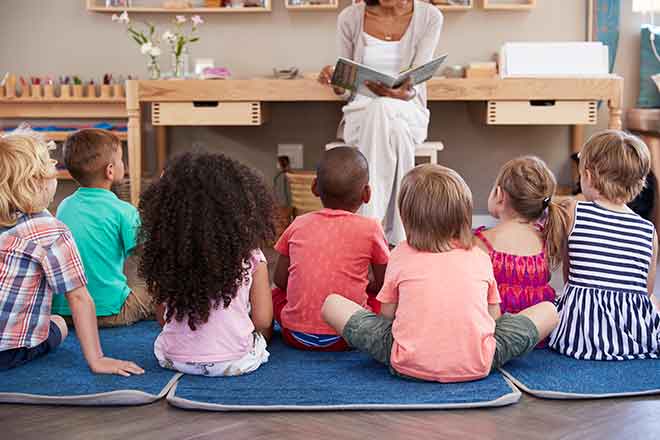 Published
Saturday, January 15, 2022
(The Center Square) - The Utah public school system is temporarily scrapping its "test to stay" COVID-19 protocol and giving schools an option to switch to remote learning for four days, state officials said Friday.
Under the test-to-stay approach, when a school hit a certain number of COVID-19 cases, everyone in the school was tested and anyone who tested positive was sent home. Dr. Leisha Nolen, state epidemiologist with the Utah Department of Public Health, cited a lack of tests and a failure in preventing transmission as reasons why they are adjusting the protocol.
"'Test to stay' really isn't doing what we need it to do," Nolen said. "We wanted it to stop the spread. It's not able to stop the spread."
Schools are being given the four-day remote learning option instead. State Superintendent Sydnee Dickson said increased positive cases in schools have caused operational challenges as more students, educators and staff find themselves at home recovering from COVID-19 or because they have been exposed.
"This is not something we want to do in a permanent way, of course," Dickson said. "But we do have tools available to put out into our homes and to be able to interact with their teachers during these very brief periods of remote learning."
Over the past week, some schools had nearly 1 in 7 of the total population test positive, Dickson said. One school district experienced 1 out of every 6 of its full-time employees absent for health or other reasons.
"This led to long delays at some of the district's bus routes and a depletion of the availability of some of the substitute teachers," Dickson said. "We ended up with classes in gymnasiums, teachers combining two or three classes together and therefore just really not only putting stress on the system but not creating conditions of optimal learning."
Nolan said the Legislature will evaluate next week what to do for schools going forward. Lawmakers return to Salt Lake City on Tuesday to begin the 2022 legislative session.
The plan to temporarily pause test to stay was backed by Gov. Spencer Cox and Lt. Gov. Deidre Henderson, who also announced new recommendations for Utah residents when it comes to COVID-19 testing.
The new guidelines ask people who are experiencing symptoms to presume they have COVID-19 and isolate for five days but not necessarily go get tested. Instead, the Department of Public Health asked the public to leave available tests for vulnerable populations or people who work with vulnerable populations.
"Collectively, we're determined that our response to COVID-19 right now needs to change as the virus has changed," Henderson said. "We're dealing with something different. We need new strategies."
When asked about masking, Cox said "we all have to make these calculations" based on individual vaccination and general health status, but did not mention a mask mandate.