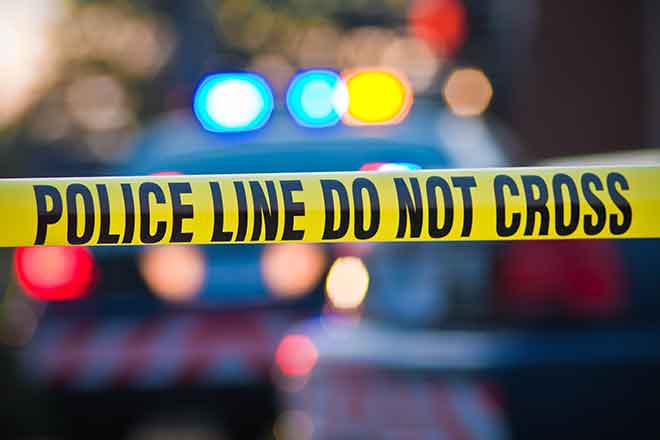 Published
Saturday, July 13, 2019
A Virginia man was arrested Friday following a high-speed pursuit which started in Kiowa County and reached speeds of 81 miles per hour.
According to the Kiowa County Sheriff's Office, Deputy Quinton Stump attempted to stop a vehicle for speeding around 6:00 p.m. The 1996 Chevrolet Tahoe was southbound on Highway 287 south of Eads. Stump was initially following the vehicle with his emergency lights flashing, attempting to convince the driver to stop. The driver failed to pull over after nine miles, and Stump followed the Tahoe into Powers County. Dispatch informed the deputy that the Tahoe's license plate came back as being stolen from El Paso County.
The pursuit continued into Prowers County, where Prowers deputies and Colorado State Patrol joined the chase near Wiley before the vehicle merged onto eastbound Highway 50. CSP attempted to use "stop sticks" during the pursuit, however the driver swerved to avoid them. The driver, later identified as 29-year-old Joseph Layman of Virginia, was stopped at the Port of Entry just outside of Lamar.
Layman is wanted out of El Paso County on charges including second- and third-degree assault, domestic violence, harassment, a restraining order violation, aggravated motor vehicle theft, second degree kidnapping, identity theft and reckless endangerment. He was considered armed and dangerous at the time of the stop.
In addition to the El Paso County charges, Layman was booked into Bent County Jail facing additional charges of reckless driving, felony eluding, speeding, driving under the influence, driving under license revocation, failing to drive in a single lane, open alcohol container, and driving in a passing lane where prohibited.
He is being held without bond.