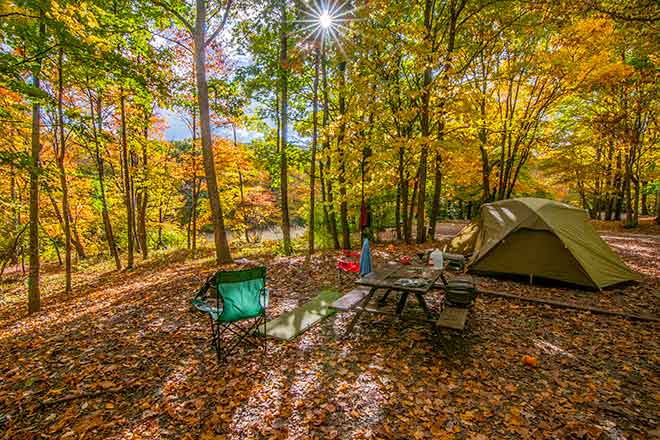 Published
Saturday, July 3, 2021
(The Center Square) - Wyoming's state parks and historic sites will receive $6.5 million in lingering CARES Act funds to help meet capacity demands as the state prepares for another busier than usual season.
Gov. Mark Gordon made the announcement recently to allocate the funds after the state saw an influx of visitors over the last year and a half.
"In 2020, like a lot of park systems across the country, we saw a tremendous increase in our visitation," Wyoming State Parks and Historic Sites Department Deputy Director Nick Neylon told The Center Square. "We were up about 1.4 million people over the previous year, which is a 36% increase for us, and we were near or at capacity frequently during the summer last year."
Along with capacity, the other main goal in expansion is to assist people in utilizing the parks, Neylon said.
Neylon said they want to add 333 campsites, an increase of 18% over the current number available. In addition, the parks system will hire extra temporary summer staff and add small cabins at some locations to increase capacity.
"We're looking to add some electronic kiosks to provide convenience to visitors and reduce the amount of cash handling," he said. "Cash handling was a particular concern last year as COVID was happening, and people weren't sure how everything was transmitted. We were concerned about that so this will eliminate that."
Just outside of Yellowstone National Park, Buffalo Bill State Park will be the biggest recipient of the funds.
"In the summertime, as people travel up there to see the national parks, they stop at Buffalo Bill quite frequently," Neylon said. "It is almost always at capacity, especially on weekends in the summer, and so we were looking to add 140 of those campsites to Buffalo Bill alone."
And the parks system isn't wasting any time with this funding, either.
Neylon said the department's goal is to have some sites open by the Fourth of July.