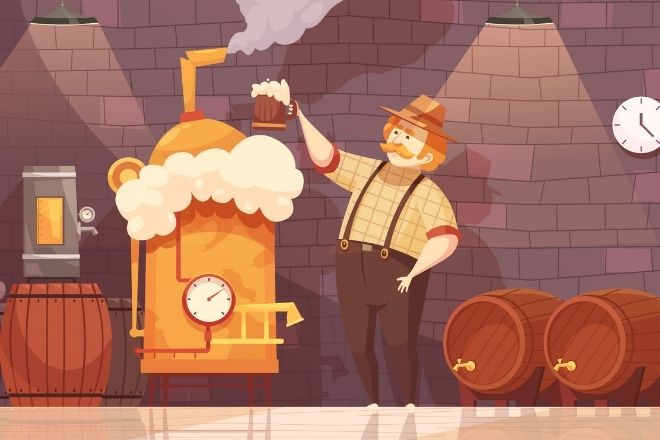 Published
Friday, May 31, 2019
With its snow-covered mountains and thousands of ski slopes, Colorado in the wintertime is amazing--but it's time that summer got its due. The Centennial State has over 2,500 breweries--here are 11 in which you should raise a pint this summer.
Durango
A newbie on the southwestern Colorado brewers scene, Brew has six fixed beers on the menu as well as flavors that change seasonally. One of their best is a barrel-aged black imperial rye lager. Artwork created by the owner also adorns the walls of this contemporary-style pub.
Durango
Boasting 18 collective medals from the Great American Beer Festival and the World Beer Cup, Steamworks has something for everyone, making this a can't-miss destination. All their servers are Cicerone-certified, so they're guaranteed to know their beer.
Durango
In 1988, two brothers founded the first brewery to open in the Four Corners region since the Prohibition. TripAdvisor awarded Carver Brewing a certificate of excellence just this year. Carver features a full menu, including breakfast, so make sure to get there early.
Durango
The kitchen at Animas uses their beer to make outrageous comfort foods, such as the Corner Pocket cheese dip served with beer-blanched fries. The exquisite views of the Animas River--and the excellent food and drinks, of course--keep people coming back.
Durango
Having started out small on the outskirts of Durango, Ska has turned into southwestern Colorado's largest production brewery. They're known for using wild flavors in their beer: try their Pink Vapor Stew, which features beets, carrots, ginger, and apples.
Durango
After an extended period of closure, the new owners have made some changes to Durango, including the addition of outdoor seating. The Durango Dark Lager won a bronze medal at the Great American Beer Festival in 1990, and since then, it has won several Great American Beer Festival and World Beer Cup awards.
Silverton
The newest brewery in Silverton makes their amazing pizza in wood-fired ovens. Pair a pizza creation with one of their seven beers or a seasonal offering to make the perfect pair.
Silverton
If you're not sure what to drink, get a sampler served on a ski and take it to the front porch of Avalanche Brewing. The brightly-painted building is hard to miss, and the atmosphere is chill... both literally and figuratively, since it's located at an altitude of over 9,300 feet.
Ridgway and Montrose
Built in 1915, the building may old, but the resources it uses are renewable. Colorado Boy uses wind-powered electricity, and their hot water is heated by solar panels on the roof. They also feed their spent grains and yeast to local cattle.
Telluride
Telluride Brewing is housed in a nondescript business park, but their beers are anything but typical. The space is small, there's not a tasting room, and there aren't even any chairs, but the flavors are big--that's ultimately why people line up to get a taste.
Telluride
In 2018, this brewery was awarded a bronze medal at Denver's Great American Beer Festival for their Daly's Blonde, a Belgian-style blonde ale. The brewery and restaurant are housed in a historic building that used to weigh rocks mined from the surrounding mountains.