Image
14 Places to Go Birdwatching in Colorado: Parks & Trails
There are a variety of fun outdoor activities to do in Colorado, both with friends and on your own. From hiking through forests and rafting in rapids to just hammocking in the mountains, there's something exhilarating or relaxing for everyone.
After you finish up a crazy day of whitewater rafting with the family, why not kick back with nature? Birdwatching is an incredible way to take a break and let nature envelop your senses. Colorado is among the top ten states with the biggest bird lists, even though it lacks a coastline. Explore these places to go birdwatching in Colorado!
Image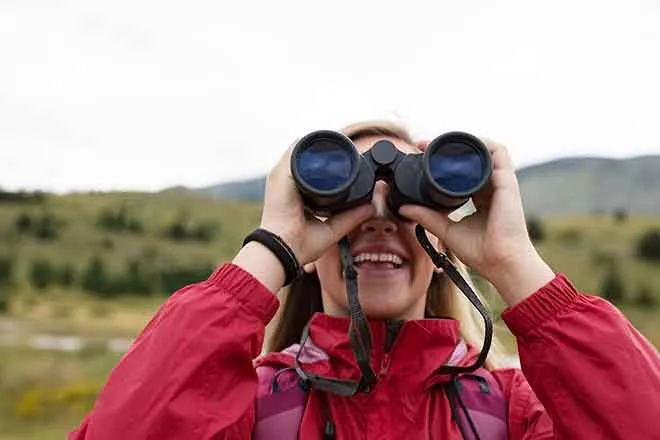 Places to Go Birdwatching in Colorado
Estes Park
The Rocky Mountains have so much to offer—gorgeous views, sky-reaching mountains, and miles of trails and wildlife. From marshes and meadows to forests and mountains, there's not only a variety of landscapes to take in, but plenty of diverse habitats for different birds, too. One of the best places to go birdwatching in Colorado, here you can see high-elevation birds like the Dusky Grouse, Hammond's Flycatcher, Gray Jay, Red-breasted Nuthatch, and more. Moraine Park and other low-elevation sites are home to birds like the Red-naped Sapsucker, Steller's Jay, Black-billed Magpie, Western Tanager, and many others. This is a snowy locale, so you'll see more species in the warmer months.
Fruita
Dominating most of the area, the pinyon-juniper woodland provides an essential habitat for a wide range of birds. Many species migrate through this area, creating an absolute masterpiece during winter months. The National Audubon Society and the American Bird Conservatory have designated the location as an important bird area. There are at least 54 breeding songbirds and nine breeding species of raptors. This is definitely a stunning and relaxing place to visit and watch.
Rio Grande County
Monte Vista hosts an annual crane festival, making it one of the state's best birdwatching areas. During the festival, more than 20,000 Sandhill cranes stop over on their migration pattern. Besides the cranes, many other notable species breed on the refuge—the Cinnamon Teal, Eared Grebe, White-faced Ibis, Prairie Falcon, Sage thrasher, and Golden and Bald Eagles.
Hasty
Located in southeastern Colorado, John Martin Reservoir is used for flood control, irrigation, and recreation. The reservoir attracts waterfowl, grebes, shorebirds, and more. With almost 400 species documented, many birds, including bald eagles, make their way to this location during the winter months. Check out their bird checklistto get a full look at their archive. 
These are just a few of the many places to go birdwatching in Colorado—the state offers a plethora of rich landscapes filled with wildlife and stunning nature. If you're looking for specific trails, take a look below at trails that will lead you to beautiful birds.
Comanche Trail, Las Animas/Baca Counties
Grand Valley, Grand Junction
La Plata, Twin Lakes
Yampa Trail, Steamboat Springs
Blanca Trail, Alamosa
Sandhill Crane Trail, East Bethel
Flat Tops, Meeker
Prairie Canyons Trail, La Junta
Peak to Peak Trail, Breckenridge
Snow Goose Trail, Burlington