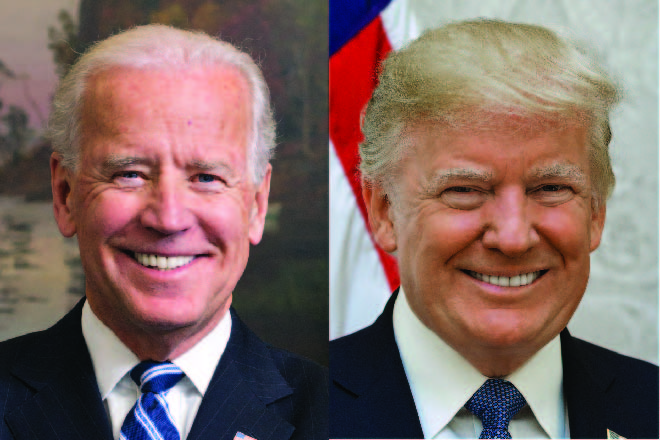 Published
Friday, December 11, 2020
(The Center Square) - Eighteen states have filed briefs with the U.S. Supreme Court supporting Texas Attorney General Ken Paxton's lawsuit against the states of Georgia, Michigan, Pennsylvania and Wisconsin, alleging they violated the U.S. Constitution in their administration of the 2020 Election.
The lawsuits seek to dismiss election results in the four states, all of which went for presumptive President-elect Joe Biden.
Nineteen states, or 38 percent of U.S. states, are now challenging the election procedures and results of the four states.
Texas filed its lawsuit on Monday. By Wednesday, Missouri Attorney General Eric Schmitt and 16 other states filed a supporting brief with the Supreme Court, and on Thursday Arizona Attorney General Mark Brnovich filed a separate brief. The state of Ohio also filed a motion in support of neither party.
President Donald Trump on Thursday filed a motion to intervene, and reportedly asked Sen. Ted Cruz, R-Texas, to argue on behalf of him and the 19 states before the Supreme Court, if the court agrees to hear the case.
On hearing of Cruz's potential involvement, Pennsylvania Attorney General Josh Shapiro, a Democrat, told CNN that Cruz "has proven himself to be neither a genius in the law or a genius, frankly, in terms of an EQ. He is a sad sack."
Of the Texas lawsuit, a spokesperson for Georgia Attorney General Chris Carr, a Republican, told Talking Points Memo, "With all due respect, the Texas Attorney General is constitutionally, legally and factually wrong about Georgia."
Michigan Attorney General Dana Nessel, a Democrat, also said, "The motion filed by the Texas Attorney General is a publicity stunt, not a serious legal pleading. The erosion of confidence in our democratic system isn't attributable to the good people of Michigan, Wisconsin, Georgia or Pennsylvania but rather to partisan officials, like Mr. Paxton, who place loyalty to a person over loyalty to their country.
U.S. Sen. Ben Sasse, R-Nebraska, said in a statement Thursday that he expects the Supreme Court will throw out Texas' lawsuit.
"From the brief, it looks like a fella begging for a pardon filed a PR stunt rather than a lawsuit - as all of its assertions have already been rejected by federal courts and Texas's own solicitor general isn't signing on," Sasse said.
The states expressing support for the Texas lawsuit include Alabama, Arizona, Arkansas, Florida, Indiana, Kansas, Louisiana, Mississippi, Missouri, Montana, Nebraska, North Dakota, Oklahoma, South Carolina, South Dakota, Tennessee, Utah and West Virginia.
Under the U.S. Constitution, the "times, places, and manner of holding elections" may only be prescribed by the state "legislature" and "Congress," and "Encroachments on the authority of state Legislatures by other state actors violate the separation of powers and threaten individual liberty," the states argue in their 30-page brief.
In the Texas lawsuit, AG Paxton argued, "Certain officials in the Defendant States presented the pandemic as the justification for ignoring state laws regarding absentee and mail-in voting. The Defendant States flooded their citizenry with tens of millions of ballot applications and ballots in derogation of statutory controls as to how they are lawfully received, evaluated, and counted.
"Whether well intentioned or not, these unconstitutional acts had the same uniform effect - they made the 2020 election less secure in the Defendant States. Those changes are inconsistent with relevant state laws and were made by non-legislative entities, without any consent by the state legislatures. The acts of these officials thus directly violated the Constitution."
Political pundits have described the case as a "long shot" that the Supreme Court will not hear.