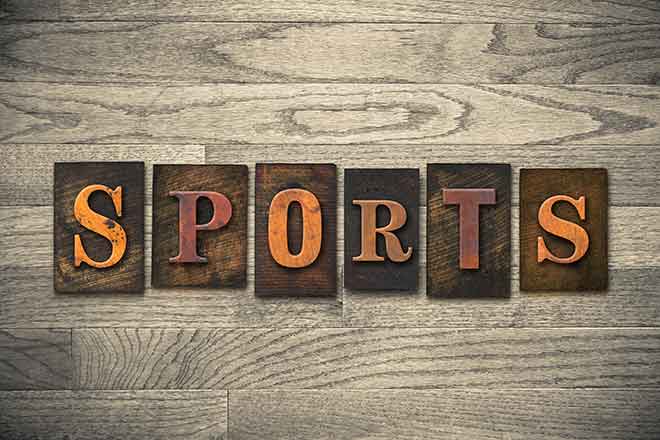 Published
Monday, February 24, 2020
Blood, sweat and tears were shed over the weekend as the County Line Rivals wrestled their final matches of the 2020 season. For a few, it will be their last match ever of competitive wrestling, for others it will be just be the end of another year as they move into their next sport. Regardless of the situation, the state tournament is always a bittersweet feeling. All these young men's hard work finally gets put to the test, and the rush of being on those mats in the middle of the Pepsi Center is like no other. As fans, we watch them pour their hearts out on that mat, and celebrate along with them after a big win, or pick our own hearts back up after a tough loss. One thing is for certain, being a part the CHSAA State Wrestling Championships will be a memory none of these boys will soon forget. Seven young men from Eads, McClave, and Wiley got the opportunity to make these memories. Ty Michael, Tate Krentz, Aiden Michael, Jamie Ibarra, Brooks Jones, Taite Johnson, and Chase Stolzenberger represented the Rivals at Denver.
Ty Michael, from Wiley, qualified for the state tournament after earning 3rd place last week at regionals. He wrestled his first match on Thursday afternoon in the 106-pound bracket. Trae Kennedy of Meeker handed him his first loss by pin after 1:33. On the consolation side he took on Dominic Lopez of Monte Vista. Michael got pinned after :22 to end his season. Making the trip to state a freshman is a huge accomplishment. Ty has a very bright wrestling future ahead of him, and I can't wait to see where he will go.
Tate Krentz, another Wiley native, earned 4th place last week to punch his ticket to Denver. He took on Sean Dale from Cedaredge, the overall number one seed in the 132-pound bracket. Krentz couldn't overcome Dale and fell to the Bruin in :36. In his next match he took on Richard Atencio. He truly did leave everything he had out there on the mat but fell in a pin at the final seconds of the match to end his junior season. Tate move into his senior season next year with good experience at the state level.
Aiden Michael, also of Wiley, dropped into the 145-pound bracket as the 2nd place wrestler from Regionals. His first match went down to the wire, unfortunately the Rival fell short dropping a 3-2 decision to Harley Workman of Norwood. Friday morning Michael took on Joey Ross of Yuma. He looked determined to avenge his first loss and did so by pinning Ross in 2:34. Advancing to the next round, he took on Jordan Martin of Centuari. The Rival would lose his final match of 2020 to Martin by 8-5 decision. Aiden had a lot to take away from the year, lots of do's and don'ts. County Line will look to him during his senior year to take on a leadership role.
Jamie Ibarra from McClave went into the state tournament as the regional champion in the 182-pound bracket. He pinned Cayden Lynch of Yuma after 2:25 of wrestling on Thursday afternoon to advance to the quarterfinal match. Here he met Colby Clatterbaugh of Meeker. In a heartbreaking loss, Ibarra fell to the Cowboy after 5:12 of wrestling. This moved him to the consolation side of the bracket where he took on Campbell Houston of Clear Creek. With his back against the wall, the Rival won when he had to pinning Houston in 2:57. Saturday morning, he faced Dusty Emig of Cedaredge, a match he had to win to advance into the placing round. Win is exactly what he did earing an 8-5 decision. The wins just kept coming for Ibarra as he pinned Justin Mattison of Hotchkiss next in 1:58. In the final match of the Rivals career he defeated Devon Harshman of Wiggins 4-3 and earned 3rd place. We will say goodbye to Jamie in May, but he left a lasting impression on the entire Rivals family. He was a true leader for the team and will be greatly missed. Jamie has enlisted in the Marines and will be sent to basic training in August. We wish him all the best and appreciate his service to our country.
Brooks Jones, from Wiley, took the 4th place spot at regionals last week to get him to the state tournament. In his first match of the weekend he earned a 6-2 decision win over Jownes Archuleta from Centuari. Next up was Carson Berghuis from Wray in the quarterfinals. Jones dropped a 14-6 decision and moved to the consolation side of the bracket. Here he took on Zak Cobb of Peyton. After 4:16 Jones's freshman season would come to an end when he fell into a pin by the Panther. The best way to describe Brooks's season was to think of the little engine that could. He was usually underestimated, but never gave up. He is a bright spot in the County Line Rivals future.
Taite Johnson of Eads went to state as the 4th place finisher from Region 4 last week. He fought hard to pin Austyn Norris from Paonia in 3:48 on Thursday. In the championship quarterfinals he took on Carter Jennings of Highland. He worked hard for a 5-1 win and advanced to the semifinal match on Friday night against defending state champion and eventual 2020 state champion, Jessie Tapia of Rocky Ford. Johnson left everything he had out on that mat but couldn't quite overcome the Meloneer getting pinned after 4:20. This loss moved him to the consolation side of the bracket where he fell to Jacob Armijo of Trinidad after 1:57. He wrestled his final match of 2020 against JJ Horn from Fowler that ended with a Johnson win pinning the Grizzly in just :59. Tatie took home 5th place for his efforts. Just a sophomore, he will likely be a force in years to come as well as a valuable leader for the Rivals team.
Chase Stolzenberger, another Eads student, placed 4th last week to earn a state tournament ticket. He was pinned by a tough Centauri Falcon, Remi Lucero after :51. On Friday morning he took on Lars Sims of Yuma, a familiar face who the Rival had met many times prior. Stolzenberger got the win when it really mattered, pinning the Indian in 3:43. Next he stepped on the mat against Scott Torres of Lotus. He wrestled maybe the best match of his career, but Torres proved too much to handle and pinned the Rival in 4:06, eliminating Chase from the tournament. Just a sophomore, Chase has a few more years to perfect his skill on the mat. He was another kid who was usually underestimated but always found a way to win.
It was a fun year full of highs and lows, struggles, and triumphs. Despite all the long nights of practice and even longer days of wresting, it was all worth it in the end. We have a young team, so most of our wrestlers will return next year to improve their records. To our two seniors, Jamie Ibarra and AJ Wilk; please know how much we will miss you next year. It is never easy to say goodbye to the seniors, but we hope you will always remember the lessons learned on and off the mat as well as the memories that can stay with you forever. Best of luck in your future endeavors, and just know you will always have a huge "wrestling family" cheering you on!