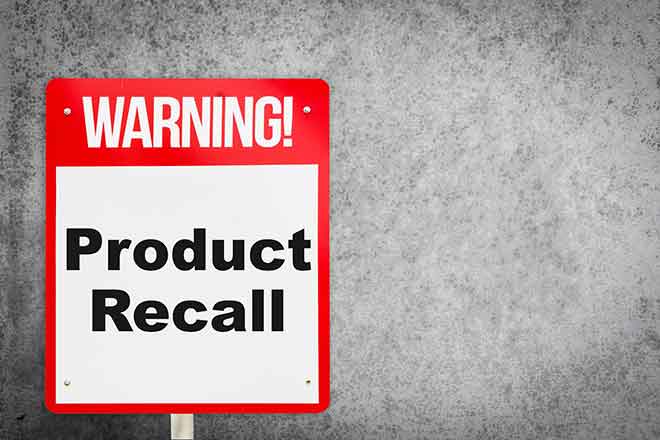 Published
Saturday, January 16, 2021
Nestle Prepared Foods is recalling more than 380 tons of not-ready-to-eat pepperoni Hot Pockets that could be contaminated with glass and hard plastics. The recall announcement was made Friday by the U.S. Department of Agriculture's Food Safety and Inspection Service.
The recall is classified as Class I, with a high health risk by the USDA. Class I recalls are a "health hazard situation where there is a reasonable probability that the use of the product will cause serious, adverse health consequences or death."
The 54-ounce packages of frozen food were manufactured between November 13 and 16 of last year, and have a shelf life of 14 months. The packages are labeled "Nestle HOT POCKETS BRAND SANDWICHES: PREMIUM PEPPERONI MADE WITH PORK, CHICKEN & BEEF PIZZA GARLIC BUTTERY CRUST" with a best before date of February 2020. Lot codes 0318544624, 0319544614, 0320544614, and 0321544614 are subject to the recall. Packages also have establishment number "EST. 7721A" inside the USDA inspection mark.
The Hot Pockets were shipped to stores across the nation.
The issue was discovered when Nestle received four complaints, including one minor injury.
FSIS is concerned that people may have frozen packages in their freezers. People who have purchased the product are urged not to eat it. The Hot Pockets should be thrown away or returned to the place of purchase.
People with questions about the recall can contact Nestle consumer services at 800-350-5016.