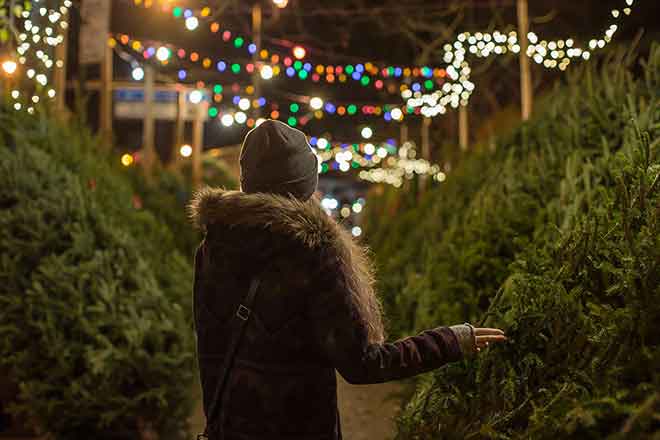 Published
Wednesday, November 28, 2018
Finding a local Christmas tree farm near you isn't too hard in Colorado. There are a bunch of farms that provide beautiful varieties of trees for you to choose from. Local farms can be a bit more pricy, but by purchasing from them, you're supporting the community around you. After all, independent businesses can face a variety of expenses--leasing costs, auto registration loans,maintenance, and so on--so every purchase helps. Make your home festive with a beautiful Colorado Christmas tree from local Christmas tree farms like these!
Lafayette
At Cottonwood Farm, they keep their trees fresh and protected from the sun until they're put out for display. Their trees are pre-cut, so you can pick out a tree and enjoy the experience of the farm. They offer Douglas, Fraser, Noble, Nordmann, and Silvertip Firs--make sure to call for availability before you leave home!
Montrose
Family-owned and -operated, Covered Bridge Ranch is located in Southwestern Colorado. Throughout the year, they open the 300-acre ranch to the public for different festive events. You can choose and cut your own tree while wandering through their scenic Christmas tree fields and festively decorated barns. Not only can you cut your own trees, but they also offer hay rides, marshmallow roasts, farm animals, and a gift shop!
Boulder & Niwot
Specializing in premium quality nursery stock, CreekSide offers a plethora of trees for customers to choose from. This local Christmas tree farm offers three different authentic Christmas tree options: fresh cut trees, living trees (which you plant on your property after Christmas), and cut your own. Since they are so popular, there are two locations for you to purchase your special Christmas tree--Santa will even be at the Niwot location on Saturdays and Sundays! Creekside will put you in the Christmas spirit with their Christmas lights, music, and decorations.
Colorado Springs
Since 1977, Heidrich's Colorado Tree Farm Nursery has produced and sold top-notch nursery stock. They have a wide variety of high-quality pre-cut trees that you won't find at a mass-market retailer. With free hot chocolate and Christmas music playing, this is a sweet place to get your local Colorado Christmas tree.
Denver
Taking up a two-acre site, Tree Town Wonderland prides itself on being a magical place for families to get into the holiday spirit. With trees ranging from 2 to 15 feet, they offer a great selection of Firs and Pines. On specific days, Mr. and Mrs. Claus and their reindeer will be waiting to meet you. Open past dark, Tree Town Wonderland has a stunning 3-D light display to bring magic to life this Christmas season.