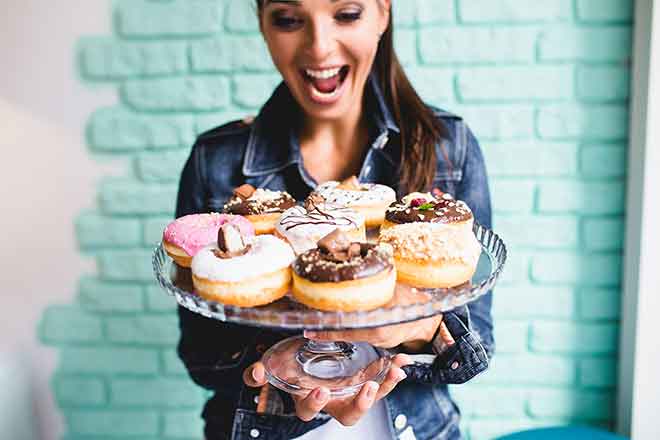 Published
Wednesday, December 19, 2018
Donuts aren't just sweet bagels anymore. In recent years, the popularity of upscale coffee has driven the growth of the "upscale donut." Entrepreneurs have seen an opportunity to carve out territory among national brands. More and more bakeries are trying out new recipes and competing to create some of the most delicious products in the food service industry.
We've compiled a list of some of the best donut shops in Colorado to soothe your craving for glaze-infused delight.
8 of The Best Donut Shops in Colorado
Aurora & Stapleton
This donut shop is doing it right. Owned by "Mad Scientist" and culinary genius Josh Schwab, this shop boasts incredible unique flavors like Root Beer Float and Mojito.
Aurora, Littleton, Ft. Collins, Denver, Highlands Ranch, Louisville, Westminster
In 1960 in Missouri, Ray Lamar perfected his donut recipe and opened up shop. He and his wife franchised in 1993, and these donuts are something you definitely don't want to miss.
Loveland
Started in Estes Park more than three decades ago, Donut Haus serves fresh, light, and satisfying donuts. Now in Loveland, the two owners make other high-caliber pastries alongside their delicious donuts.
Glenwood Springs
Created by a husband and wife team, this shop provides decadent donuts, sweetened with a bit of honey in each bite. All of their donuts are handcrafted and designed to perfection.
Telluride
Offering a plethora of baked goods, this restaurant features pastries from donuts to croissants. They don't stop there--they make delicious pizzas as well, and pride themselves on their sustainability.
Durango
This is one of those shops that offers everything--teas and coffees, donuts and bagels, omelets and burritos. It's definitely one of the best breakfast spots in Durango!
Steamboat Springs
An adorable family-owned business, this shop doesn't have a ton of options, but what it does offer has been perfected. It also supports a different local non-profit each week, so you can eat something yummy and help the community.
Boulder
This shop takes "home-made" very seriously, hand-crafting bakery items and ice cream each day. It offers a plethora of treat options that are both delicious and beautiful.