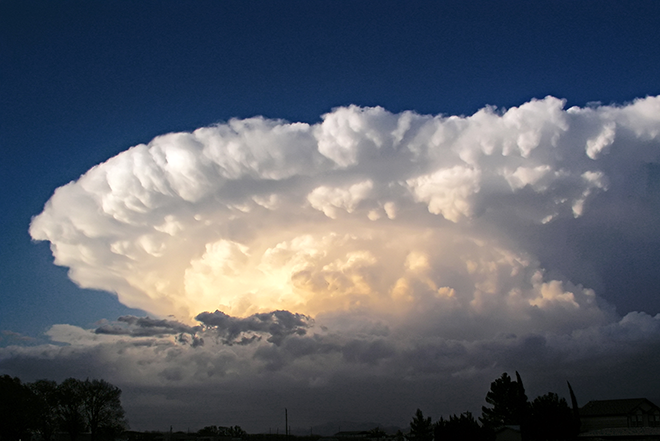 Published
Thursday, June 23, 2016
By Chris Sorensen
Southeast Colorado will be the target for strong to severe storms Thursday afternoon into the late evening.
Mid-level instability across western Colorado will drift east through the morning, bringing the instability over southern and eastern Colorado during the strongest heat of the day. Primary threats will be one-inch hail, wind gusts to 60 miles per hour, heavy rain and lightning. The Storm Prediction Center in Norman, Oklahoma, also shows a slight possibility for tornadoes over the eastern plains.
One to two inches of rain could accumulate throughout the day from slow-moving storms, especially along and north of Highway 50, impacting parts of Pueblo, Crowley, Otero, Kiowa, Bent and Prowers Counties.
For Kiowa County Thursday, look for a high in the low 90s, and an overnight low in the 60s. Friday's high will be in the upper 90s, with the overnight low returning to the 60s. A slight chance of thunderstorms will return in the evening.