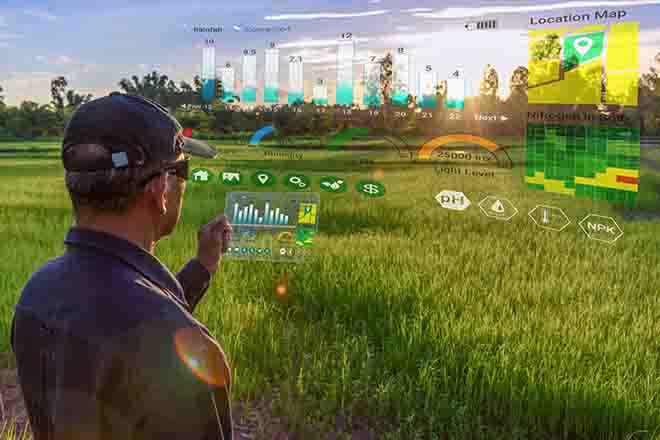 Published
Tuesday, June 7, 2022
Cooler than average temperatures and moisture received provided drought relief to northern and eastern areas of the State last week, slightly improving crop outlook, according to the Mountain Region Field Office of the National Agricultural Statistics Service, USDA.
According to the U.S. Drought Monitor, 88 percent of the State is under drought conditions, down 2 percentage points from last week. Fifty-seven percent of the State is experiencing severe to exceptional drought conditions, down 3 percentage points from last week. Extreme drought conditions are affecting 15 percent of the State, down 1 percentage point from last week, and 1 percent of the State is facing exceptional drought conditions.
Northeastern and east central counties received rain last week, with some areas receiving over an inch of moisture, helping improve crop conditions. Cooler temperatures were recognized, and windy conditions persisted across much of the area.
In Southwestern counties, dry conditions continued as very little moisture was received last week. A reporter noted the crops are emerging nicely for the current conditions.
In the San Luis Valley, dry soils are affecting crop outlook and livestock producers are considering herd reduction. Potato emergence continues behind the 5-year average, but made good progress last week with warm, dry weather. County reports noted with warmer days last week, the alfalfa crop grew quickly, and the barley crop is looking good.
The southeastern counties received some moisture last week, slightly improving drought conditions in the region. Exceptional drought conditions lessened in Baca County and Prowers County is now in extreme drought, an improvement from last week.
As of June 4, 2022, snowpack in Colorado was 87 percent measured as percent of median snowfall, down 3 percentage points from the previous week. The Southwest and San Luis Valley measured at 7 percent of median snowfall.
Stored feed supplies were rated 7 percent very short, 22 percent short, 66 percent adequate, and 5 percent surplus.
Sheep death loss was 75 percent average and 25 percent light.
Cattle death loss was 84 percent average and 16 percent light.
CROP AND LIVESTOCK PROGRESS

Commodity

Current week

Previous week

Previous year

5-year average

(percent)

(percent)

(percent)

(percent)

Alfalfa Hay

1st cutting harvested

15

9

26

28

Barley

Emerged

98

90

96

95

Corn

Planted

95

84

89

92

Emerged

70

45

66

75

Dry edible beans

Planted

20

10

44

33

Onions

Planted

98

90

NA

NA

Potatoes inside San Luis Valley

Emerged

26

3

19

34

Potatoes outside San Luis Valley

Planted

96

85

NA

NA

Emerged

60

40

60

78

Proso millet

Planted

24

10

22

NA

Sorghum

Planted

31

20

32

43

Emerged

2

--

NA

NA

Sugarbeets

Emerged

85

62

94

NA

Sunflowers

Planted

25

12

27

26

Winter wheat

Headed

78

46

70

80

Turning color

5

1

5

7

DAYS SUITABLE FOR FIELDWORK AND SOIL MOISTURE CONDITION

Current week

Previous week

Previous year

5-year average

Days suitable for fieldwork

5.7

5.9

5.7

6.1

Topsoil moisture

(percent)

(percent)

(percent)

(percent)

Very short

32

22

5

10

Short

25

30

11

19

Adequate

43

48

73

66

Surplus

--

--

11

5

Subsoil moisture

Very short

48

47

9

9

Short

31

37

25

20

Adequate

21

16

64

69

Surplus

--

--

2

2

CROP, LIVESTOCK, PASTURE AND RANGE CONDITION

Commodity

Current week

Previous week

Previous year

5-year average

(percent)

(percent)

(percent)

(percent)

Alfalfa hay

Very poor

7

11

3

4

Poor

7

15

5

8

Fair

42

35

20

22

Good

41

36

58

54

Excellent

3

3

14

12

Barley

Very poor

3

2

--

--

Poor

6

6

10

3

Fair

30

25

39

26

Good

43

49

35

51

Excellent

18

18

16

20

Corn

Very poor

2

NA

--

1

Poor

10

NA

6

5

Fair

46

NA

20

20

Good

36

NA

64

65

Excellent

6

NA

10

9

Onions

Very poor

1

1

--

--

Poor

1

1

--

1

Fair

25

30

42

30

Good

65

63

53

64

Excellent

8

5

5

5

Pasture and range

Very poor

25

39

--

8

Poor

25

20

17

12

Fair

24

22

43

27

Good

25

19

28

45

Excellent

1

--

12

8

Sorghum

Very poor

5

NA

--

NA

Poor

7

NA

7

NA

Fair

19

NA

19

NA

Good

62

NA

62

NA

Excellent

7

NA

12

NA

Sugarbeets

Very poor

--

NA

--

--

Poor

--

NA

--

2

Fair

36

NA

33

27

Good

43

NA

60

58

Excellent

21

NA

7

13

Winter wheat

Very poor

31

27

5

8

Poor

24

20

10

12

Fair

26

35

29

26

Good

19

17

50

44

Excellent

--

1

6

10

Livestock

Very poor

1

--

3

1

Poor

10

8

5

4

Fair

25

25

14

16

Good

51

55

61

65

Excellent

13

12

17

14