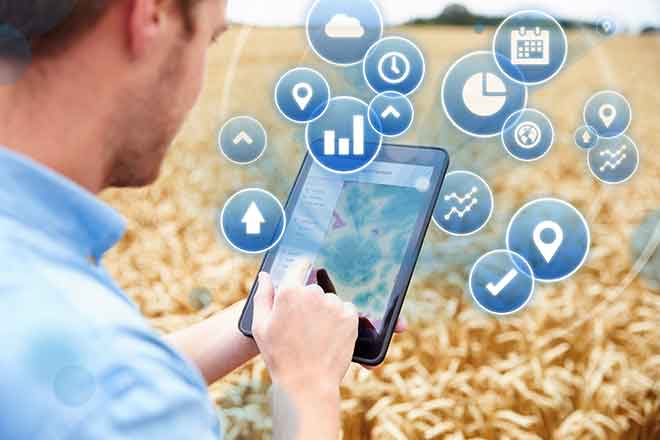 Published
Wednesday, November 14, 2018
Fall harvest continued last week, but snowfall and high moisture content of crops slowed progress in some counties.
Received moisture was mostly confined to eastern counties.
Reporters in northeastern counties indicated harvest progress continued where conditions allowed, but some corn and sorghum was having trouble drying down. Livestock were reportedly in good condition, but weaning weights for some calves were noted as lighter than normal. Feed supplies and pasture conditions going into next year remained a concern for producers. A few producers were still seeding winter wheat behind harvest of other crops.
In east central counties, snow was received late in the week, further delaying harvest. Moisture content of sorghum was noted as high and grain elevators weren't accepting deliveries due to high moisture.
In southwestern counties, minimal moisture was received and exceptional drought conditions continued.
San Luis Valley counties received minimal moisture and a reporter noted pastures were still being grazed due to no snow cover.
In southeastern counties, a reporter noted received moisture and high humidity slowed harvest. Producers continued to sell calves, with many noted as sold right off the cow.
Statewide, pasture and range condition was rated 28 percent good to excellent, compared with 63 percent rated good to excellent last year.
Stored feed supplies were rated 11 percent very short, 20 percent short, 61 percent adequate, and 8 percent surplus.
Sheep death loss was 67 percent average and 33 percent light.
Cattle death loss was 72 percent average and 28 percent light.
CROP AND LIVESTOCK PROGRESS

Commodity

Current week

Previous week

Previous year

5-year average

(percent)

(percent)

(percent)

(percent)

Alfalfa hay

4th cutting harvested ..........................................

83

77

88

NA

Corn

Harvested for grain ...........................................

77

65

69

80

Sorghum

Harvested ..........................................................

55

48

75

76

Sugarbeets

Harvested ..........................................................

94

84

90

89

Sunflowers

Harvested ..........................................................

56

44

77

80

Winter wheat

Emerged ............................................................

95

91

93

96

DAYS SUITABLE FOR FIELDWORK AND SOIL MOISTURE CONDITION

Current week

Previous week

Previous year

5-year average

Days suitable for fieldwork ....................................

5.7

5.8

6.2

5.9

Topsoil moisture

(percent)

(percent)

(percent)

(percent)

Very short .........................................................

3

8

2

10

Short .................................................................

16

20

17

31

Adequate ...........................................................

76

67

80

57

Surplus ..............................................................

5

5

1

2

Subsoil moisture

Very short .........................................................

8

12

6

14

Short .................................................................

26

31

20

33

Adequate ...........................................................

63

54

73

52

Surplus ..............................................................

3

3

1

1

CROP, LIVESTOCK, PASTURE AND RANGE CONDITION

Commodity

Current week

Previous week

Previous year

5-year average

(percent)

(percent)

(percent)

(percent)

Pasture and range

Very poor ..........................................................

28

32

4

7

Poor ...................................................................

25

30

10

17

Fair ....................................................................

19

15

23

28

Good .................................................................

23

20

53

41

Excellent ...........................................................

5

3

10

7

Sorghum

Very poor ..........................................................

10

15

NA

NA

Poor ...................................................................

15

15

NA

NA

Fair ....................................................................

22

24

NA

NA

Good .................................................................

39

31

NA

NA

Excellent ...........................................................

14

15

NA

NA

Sunflowers

Very poor ..........................................................

2

3

NA

NA

Poor ...................................................................

15

7

NA

NA

Fair ....................................................................

25

26

NA

NA

Good .................................................................

55

59

NA

NA

Excellent ...........................................................

3

5

NA

NA

Winter wheat

Very poor ..........................................................

1

1

3

1

Poor ...................................................................

5

7

6

7

Fair ....................................................................

31

32

21

36

Good .................................................................

54

49

52

46

Excellent ...........................................................

9

11

18

10

Livestock

Very poor ..........................................................

4

2

--

--

Poor ...................................................................

4

3

2

2

Fair ....................................................................

17

18

18

18

Good .................................................................

66

69

72

71

Excellent ...........................................................

9

8

8

9