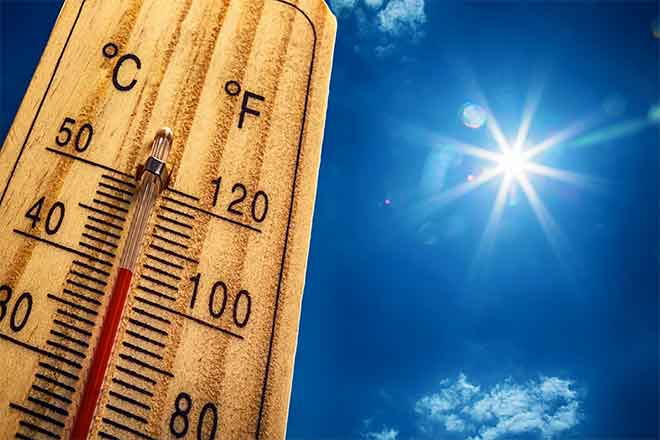 Published
Saturday, June 11, 2022
(Arizona News Connection) The summer heat in Arizona is downright miserable for most people, but for some it can become deadly, as temperatures often reach 110 degrees or above.
To help Arizonans keep their cool, The Nature Conservancy is sponsoring its second annual Urban Heat Leadership Academy.
The goal is to train volunteers to develop greener, healthier, and cooler communities.
Anna Bettis, Arizona Healthy Cities program manager for the Nature Conservancy, said the academy will provide community leaders with the knowledge and skills to advocate for more heat-mitigating resources.
"The academy is a first-of-its-kind, virtual program that's focused on building the capacity of people who live in the hottest neighborhoods to advocate for and implement solutions to mitigate urban heat," Bettis explained.
Bettis pointed out urban heat impacts people's health, safety, and comfort, and it disproportionately affects Black and Indigenous residents. More than 330 people died from heat-related illnesses in the metro Phoenix area alone in 2021. Academy classes begin June 18. The deadline to sign up is June 14.
Bettis noted summer temperatures can vary significantly between neighborhoods, making those lacking vegetation like shade trees and grassy park lands, vulnerable.
"It's actually shocking," Bettis remarked. "There is some research that showed that there can be neighborhoods as little as two miles apart that can have up to a 13-degree difference in air temperature."
In addition to teaching volunteers how to mitigate heat in their neighborhoods, Bettis added it teaches them presentation skills to help them advocate in public settings.
"Maybe it's going to a city council meeting and talking about why resources for trees and shade are really critical to include in the budget," Bettis suggested. "They actually get some training on storytelling, and they practice the three minutes you have at a public meeting to 'say your piece.'"