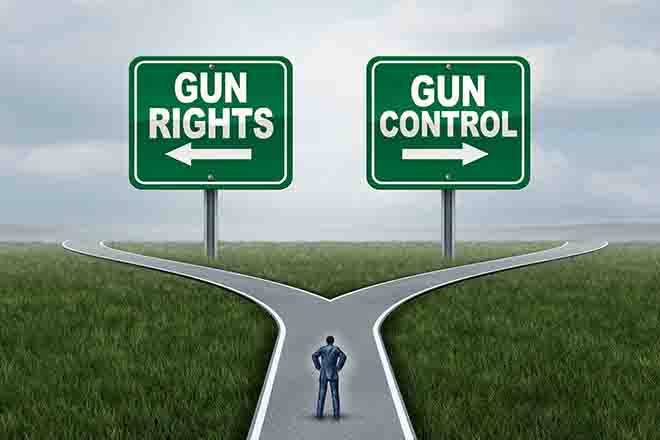 Published
Monday, March 20, 2023
(Arizona News Connection) A new law in Arizona could allow parents and guardians of children who attend public schools to carry their guns on campus if they hold a valid concealed-carry weapons permit.
SB 1331 is making its way through the state House after having received approval from the House Judiciary Committee. Current law prohibits loaded guns and firearms on schools as well as college and university campuses.
Supporters of the law argue allowing those who have permits to bring guns to campuses could help stop mass shootings from happening in the first place.
Co-president and founder of the Students Demand Action chapter at the University of Arizona Mary Cline disagreed.
"Gun violence ends lives," said Cline, "but it also creates survivors, and Arizona legislators know this. They know guns cause anxiety among young constituents. They know people die in gunfire, but still they are voting to invade children's schools with firearms."
Cline argued that students should be able to learn in a supportive environment and not worry about their safety.
Cline said if guns are allowed on campuses, it'll inhibit children's ability to learn. She added that teachers also shouldn't have to worry about another risk on campuses.
Cline said many form part of what she calls the "lock-down generation," where students have had to think about what they would do if an episode of gun violence were to happen on their campus.
She said a lot of work must be done to correct the harms and mistrust that has been produced by gun violence, but said increasing guns on campus is simply not the answer.
Cline said legislation of this nature sends the wrong message.
"I think the way it made it out of two committees, it speaks for itself," said Cline. "It shows you where the heads of our legislators are and it is not conducive to what American youth need in their schools."
Cline said instead of increasing the number of guns in schools, she would like to see more of what she calls "common sense" gun legislation.
She applauded President Joe Biden's recent executive order to strengthen background checks for guns, but said groups such as hers know this issue won't be solved overnight.