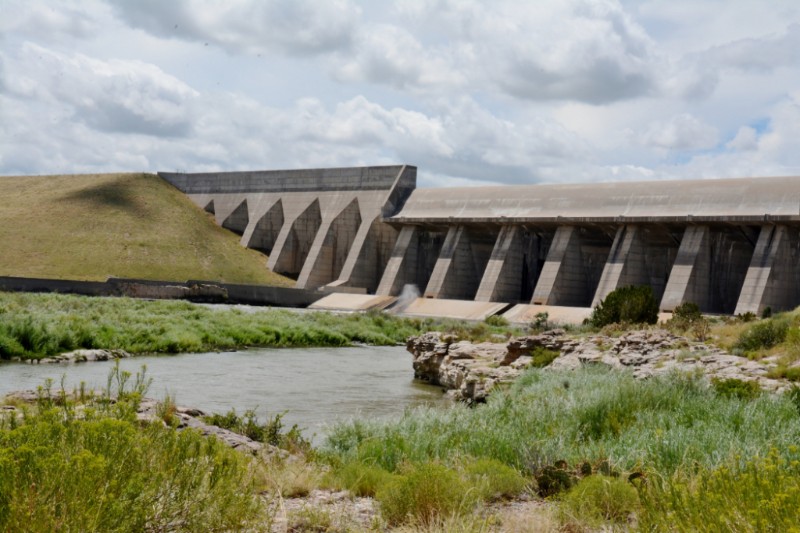 Published
Wednesday, June 12, 2019
Colorado Parks and Wildlife has closed indefinitely a section of the Arkansas River below the dam at Lake Pueblo State Park to people on inner-tubes and non-whitewater boats. Swimming is always prohibited, even in life jackets.
This partial-use closure does not include the upper Arkansas River through the Arkansas Headwaters Recreation Area.
The CPW closure applies to a one-mile section of the Arkansas River, from Lake Pueblo State Park east to Pueblo Boulevard. All boaters and tubers, with the exception of whitewater canoes and kayaks, are prohibited until further notice. Fishing is still permitted, but CPW urges extreme caution due to river conditions, especially for people wading in from the shoreline.
At the same time, the Pueblo Police Department and the Pueblo County Sheriff's Office issued similar closures on the Arkansas east of Pueblo Boulevard as melting snowpack in the mountains caused river levels to swell to near flood stage in places and pushed the rate of flow above 4,500 cubic feet per second (cfs). The average rate of flow in the Arkansas this time of year is 2,200 cfs.
"We enacted similar restrictions on the same section in 2015 because of high flows," said Lake Pueblo State Park Manager Monique Mullis. "This is a public safety issue. CPW, the city and county agree that flows have reached a level that requires this partial-use closure.
"River flows in this section are dynamic and can change daily depending on how much water the U.S. Bureau of Reclamation releases from the lake at any given time. As the lake fills, water must be released from the dam. We expect additional releases downstream for several weeks."
The three agencies will monitor the river and coordinate a decision to reopen it when water flows return to a safe level, Mullis said. In 2015, the river remained closed for about three weeks.