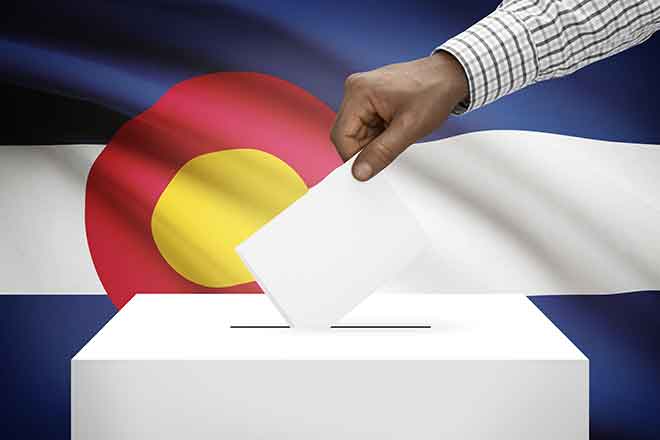 Published
Friday, October 9, 2020
County clerks across Colorado began mailing ballots Friday for the November 3 election.
While controversial this year at the national level, Colorado has been conducting its elections by mail since 2013. The ongoing COVID-19 coronavirus pandemic, which has killed more than 213,000 deaths in the United States alone, has prompted greater interest in voting by mail in other states.
In the race for President and Vice President, Colorado residents will have a choice of 21 candidate pairs, including Donald Trump and Mike Pence on the Republican ticket, and Joe Biden and Kamala Harris representing the Democrats. The remaining candidates are representing minor parties or are unaffiliated.
For United States Senator, five candidates are on the ballot, including Democrat and former Governor John Hickenlooper, and the incumbent, Republican Cory Gardner.
Eleven statewide questions have also been placed before Colorado voters this year, including repeal of a requirement to maintain a proportion between residential and business property taxes, creating a tax on liquid nicotine used in e-cigarettes, support for the national popular vote for president, prohibiting abortions after 22 weeks, and creating a paid family and medical leave program.
In Eads, voters are being asked to approve an additional three percent sales tax to raise funds for a public swimming pool to be constructed under a lease-purchase arrangement. The tax is expected to generate more than $312,000 per year when implemented in 2022, and would be authorized for up to 30 years or until the town completes the acquisition of the pool and associated facilities.
Kiowa County's sample ballot can be viewed here.
Voters can return their ballots by mail, though Colorado Secretary of State Jena Griswold recommends doing so before October 26. After that date, voters are encouraged to use one of the 383 state-funded ballot drop boxes across Colorado. Some counties have also set up their own drop boxes. Over 340 Voter Service and Polling Centers are also available, which can be located using this online search tool.
Voters across the state can check the status of their ballots from the time they are sent until they are processed by signing up for the free BallotTrax service at GoVoteColorado.gov. Online voter registration is also available through October 26, and a ballot will be mailed to the voter. After that date, registration and voting can be completed in person at designated locations in each county until 7:00 p.m. Election Day. In Kiowa County, in-person registration and voting are available at the County Clerk's Office in the Kiowa County Courthouse, 1305 Goff Street in Eads. COVID-19 safety measures are in place at the courthouse, including a face covering requirement.
Ballots must be received by 7:00 p.m. November 3, 2020. Ballots received after that time, including ballots that have been mailed, will not be counted.