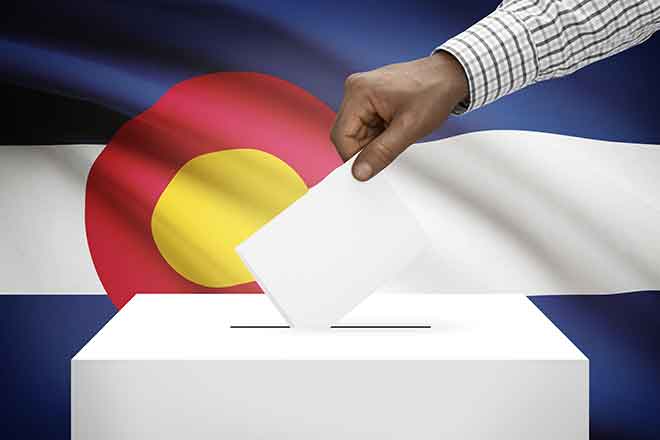 Published
Thursday, November 3, 2022
(The Center Square) - Incumbent Sen. Michael Bennet, D-Colo., leads Republican challenger Joe O'Dea by seven points heading into the final week before the general election, a new poll shows.
The poll, by Emerson College Polling/The Hill, found that 49 percent of Colorado voters support Bennet, while 42 percent support O'Dea.
O'Dea has increased support by six points since September, and Bennet has gained three points, Emerson College Polling noted.
"Men are evenly split between Bennet and O'Dea with 45 percent apiece," Emerson College Polling Executive Director Spencer Kimball said in a statement. "However, women voters drive Bennet's lead, they break for the Senator over O'Dea 53 percent to 39 percent."
While nearly half of Colorado voters back Bennet, nearly half also disapprove of President Joe Biden. The president has a 49 percent disapproval rating in the state, while 44 percent approve, according to the poll.
Bennet has not shied away from appearing in public alongside Biden - unlike other Democrats in competitive races - and last month joined the president when he dedicated Camp Hale as a national monument.
Bennet votes with Biden 98 percent of the time, according to a tally by FiveThirtyEight.
Colorado Gov. Jared Polis has 54 percent support compared to Republican nominee Heidi Ganahl's 40 percent, according to the poll.
The poll was conducted from October 26 to 29 and has a margin of error of +/- 3.02 percentage points.