Image
Biden administration focuses on rural U.S. with infrastructure projects
(Big Sky Connection) The U.S. Department of Transportation (USDOT) recently announced a dozen grants for rural communities, and strategists within the Democratic Party say it's one way the Biden-Harris Administration is getting out a message to rural voters. 
The grants were announced in a press release just before Christmas. The release touted how the 12 projects would improve and expand transportation infrastructure in rural communities across the United States. 
"Infrastructure investments haven't always reached rural America, leaving far too many roads, bridges, and other parts of the transportation system across our country in disrepair," said U.S. Secretary of Transportation Pete Buttigieg in the release. "Today's announcement is one of many ways this administration is delivering the investments that rural communities have gone without for far too long, modernizing transportation, creating economic opportunity, and making life better for millions of people."
Image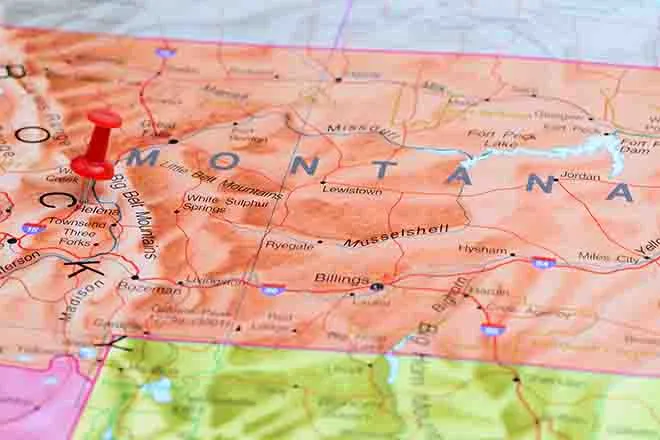 The release said that due to decades of disinvestment, around 13% of rural roads and 10 percent of off-system bridges, most of which are in rural areas, are in poor condition. The fatality rate on rural roads is also two times greater than on urban roads.
One of the projects is a Bureau of Indian Affairs Route 7 Regional Improvement Project in Todd County, South Dakota. In Todd County — which is completely within the borders of the Rosebud Indian Reservation – USDOT is investing $26.2 million in the reconstruction of approximately 24 miles of roadway stretching from US Route 18 to US Route 83.
The project aims to provide improved access for Tribal residents to the town of Rosebud and the essential services located there, including healthcare centers, employment opportunities, and educational facilities.
Another one is the West Reserve Drive Improvements Project in Kalispell, Montana. In the city of Kalispell, Montana – a gateway to Glacier National Park – USDOT is investing $25 million in pedestrian and road safety and economic mobility.
Image
The project will make needed improvements along West Reserve Drive including the addition of a center turn lane, new landscaped boulevards with a shared-use path and sidewalks to separate pedestrians and cyclists from motor vehicle traffic, and a redesign of the Hutton Ranch Road and Whitefish Stage Road intersections that will reduce congestion and improve access to nearby educational facilities, job opportunities, retail shops, and recreation areas for local residents.
Democratic strategists say the announcement helps Democrats get their message out to rural individuals and families that transportation infrastructure is important. 
"In Montana, they drive for a long distance for basketball games, football games between the Bobcats and Grizzlies," Bob Lombardi, who has worked for Senators Max Baucus and Jon Tester, both from Montana, said. "So people know how important it is, especially in rural areas. And just when we had a … cold snap, it was hugely important to make sure those roads were open not only for Montanans to shop but also for utility workers."
It's important for the Biden Administration to let people know what's going on in their communities, he added.
"And these are good paying jobs that are coming to your community," Lombardi said. 
Teresa Purcell, who was senior advisor for Rural Engagement for the Democratic Party during the recent midterm elections, said that it's important for the Biden-Harris Administration to showcase the "transformational investments in rural America" taking place.
Image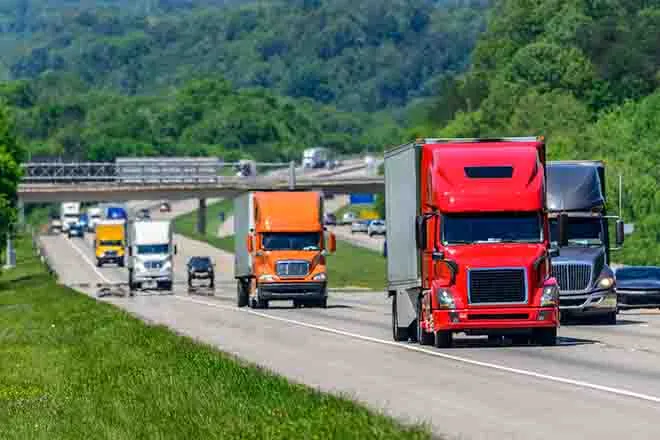 "I think it's important, and also very necessary for these departments to be talking about these grants," she said. "It's also very important for folks to make sure that we're getting those resources to the ground."
She added it's important to have local people telling the story and amplifying the work being done. 
In some cases, she said, elected officials may not be applying for the grants, so it's important to showcase the grants in order for people to know they are available, awarded and being utilized. 
"It's not just as simple as the Department of Transportation announcing these grants, which is a great thing," she said. "But it's also, 'How are we making sure that those grants are hitting the ground?' How are we making sure that, frankly, the county commissioners and elected officials who are choosing not to apply for those grants are held accountable to turning away money that will actually help their communities thrive? How are we making sure that after they do everything they can to keep those resources from coming into the community? They're not at the ribbon cutting, taking credit."
It's important to listen to the communities, she added. For example, mass transit might be a hot topic, but in some areas, getting gravel on the ground is more important than talking about mass transit options, she said. 
"We need to make sure that people are really listening to the needs of the community because that is often missing."