Image
Bill in Congress seeks study on mental health access for farmers and ranchers
(The Center Square) – A new bill introduced by U.S. Sens. Michael Bennet, D-Colo., and Cynthia Lummis, R-Wyo., would require a federal study on mental and behavioral health care access for farmers and ranchers, who have a higher rate of suicide than the general population. 
According to the legislation, which is called the Agricultural Access to Substance Use Disorder Treatment and Mental Health Care Act, the Government Accountability Office would have to "conduct a study on the accessibility of substance use disorder treatment and mental health care providers and services for farmers and ranchers."
Image
The lawmakers in a news release cited the National Rural Health Association, which says farmers have a suicide rate that's 3.5 times above that of the general population.
"Colorado's farmers and ranchers face uncertainty from forces beyond their control, and Congress needs to do more to help them access the mental and behavioral health care they need," Bennet said in a statement. "This bill will help us understand the barriers they face and improve access to care for Americans in rural communities across the country."
Image
Lummis said the critical work of Wyoming's farmers and ranchers "often comes at a great personal cost."
"We have a responsibility to improve accessibility for mental health care services for our nation's producers, and I'm excited to identify ways we can improve access to these services throughout rural America," she said.
Colorado Farm Bureau President Carlyle Currier said that "limited resources available in our rural areas is statistically evident and profoundly felt among rural communities."
"We believe the study proposed in this legislation would further raise awareness and embolden the work of mental health initiatives like Colorado Agricultural Addiction and Mental Health Program (CAAMHP)," Currier added.
Image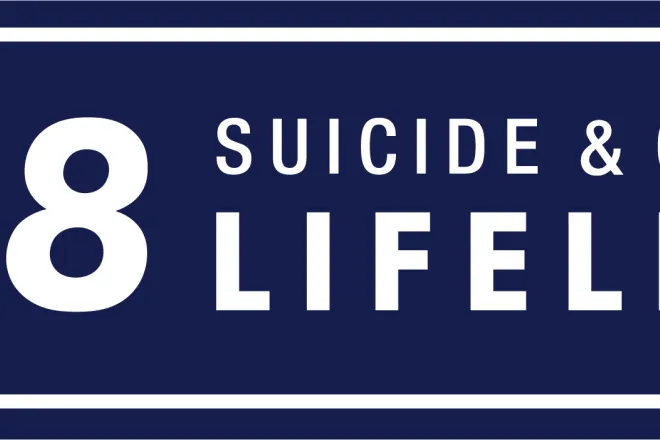 The 988 Suicide and Crisis Lifeline is a hotline for individuals in crisis or for those looking to help someone else. To speak with a trained listener, call 988. Visit 988lifeline.org for crisis chat services or for more information.
The Veterans Crisis Line connects veterans and service members in crisis and their families and friends with qualified, caring U.S. Department of Veterans Affairs responders through a confidential hotline, online chat, or text. Dial 988 and Press 1 or visit veterancrisisline.net for crisis chat services and more information.